The Richmond Hill Shooting Range is located on Richmond Hill Wildlife Management Area in Bryan County. 
Directions: Follow Hwy 144 approximately 10.3 miles east from Richmond Hill. Turn left onto Kilkenny Road. Range entrance is 0.8 miles on left. Follow unpaved road 0.5 miles to the range.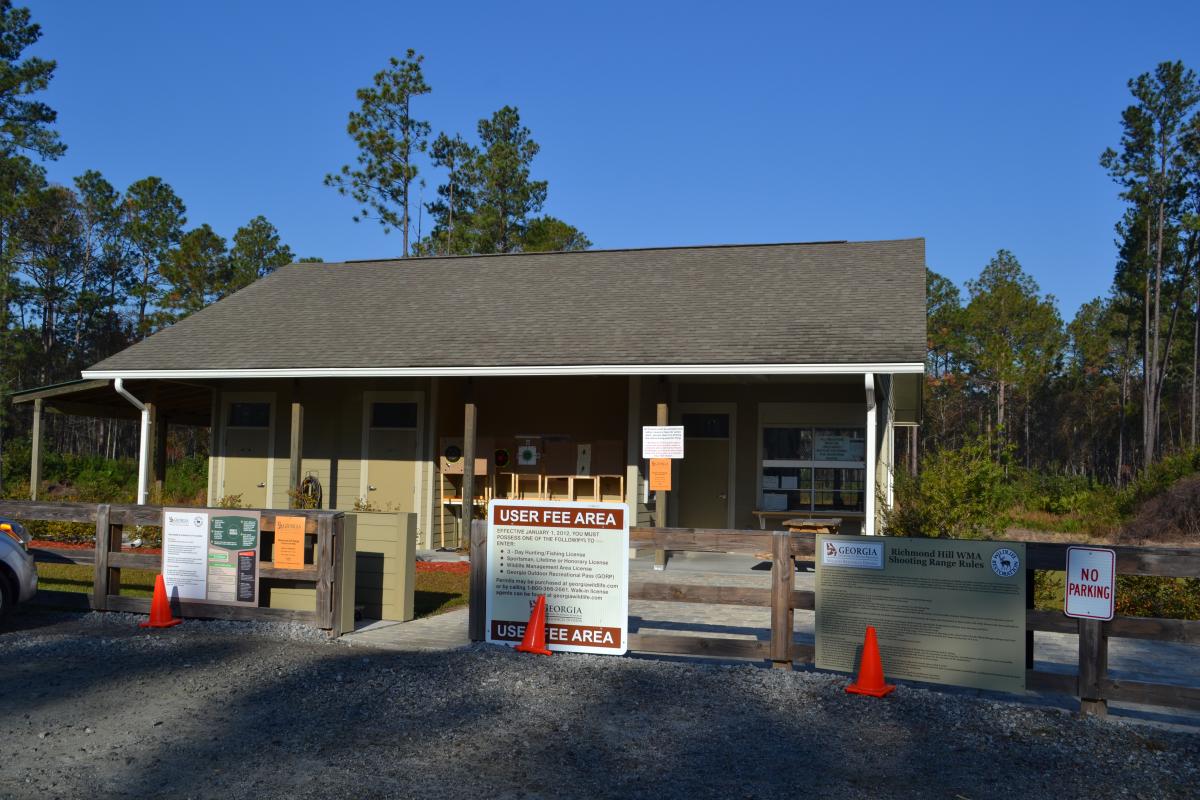 Richmond Hill WMA Interactive Map
---
RANGE FACILITIES
---
NEARBY PROPERTIES
CONTACT US
Range Office (678) 879-3423
Region Office (912) 262-3173
Hunting & Fishing Licenses, Boat Registration 1-800-366-2661
HOURS
Mar. 15 - Oct. 31: Tues.- Sat. 9:00 am-7:00 pm, Sunday 1:00 pm-7:00 pm
Nov. 1 - Mar.14: Tues.- Sat 9:00 am-6:00 pm*, Sunday 1:00 pm-6:00pm*  
*6pm or sunset whichever is earliest 
Closed on Eater, Thanksgiving, and Christmas.
This facility is staffed.
FEES & PASSES
Hunting License, Fishing License or Lands Pass
ADDRESS
803 Kilkenny Rd.
Richmond Hill GA
GPS Coordinates:
N 31.79698, W -81.2216