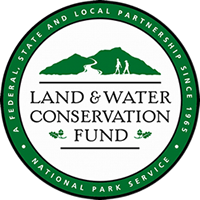 ANNOUNCEMENT: To sign up for an online Educational Workshop for the Georgia Outdoor Stewardship Program and Land and Water Conservation Fund, please click here. 
(updated 6/4/2020)
---
Applicants who have been selected to move forward in the approval process, please note that Formal Application Documents are due in our office on or before Friday, April 5, 2019. Refer to the checklist to ensure all documents are submitted.
2018-2019 Formal Application Documents
Other Grant Documents
Tutorial Videos
---
Grant Cycle Target Timeline
August 31, 2018
2018-2019 LWCF funding cycle announced to all cities, counties, parks and recreation departments, and regional commissions.
October 31, 2018
Pre-applications due to the Grants Administration Unit.
Postmarked on or before 10/31/18 or hand delivered by 4:00 p.m.
November 2018 - January 2019
Pre-applications reviewed for priority rankings based on evaluation criteria.
Recommendations made and presented to the Department of Natural Resources Board.
February - March 2019
Notifications mailed to local governments receiving the highest-ranking scores to submit formal applications.
State agency reviews begin including State Historic Preservation Office.
Formal Application workshops held (time permitting)
Pre-award on-site inspections completed.
April - May 2019
Formal applications due to Grants Administration Unit.
Additional/corrected information requested to complete the formal application.
TBD
Formal applications submitted to the National Park Service for review.
Additional/corrected information provided to NPS when required.
TBD
NPS formally approves grant.
---
Contact Us
Phone: 404-463-8629
Email: Antoinette.Norfleet@dnr.ga.gov
Mailing Address: 2 MLK Jr. Dr., East Tower Suite 1370, Atlanta, GA 30309
Sign up for LWCF email updates