Last updated Sept. 20, 8:05 a.m.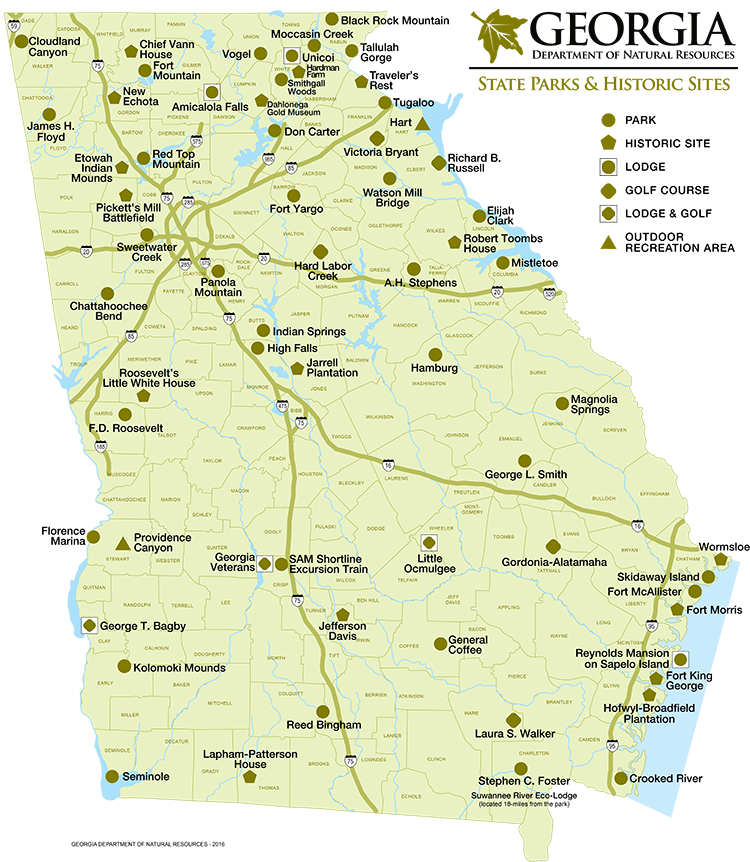 As you make plans to return home, please check with local authorities for their determination on reentry. While the mandated evacuation has been lifted, local authorities are making those decisions on a county by county basis. 
Georgia State Park and other DNR personnel are working diligently to re-open parks that were affected by Hurricane Irma.  Some parks are still without power. However, most are now available for reservations. 
For additional reservation information call 1-800-864-7275 or visit our reservation page.
Check this page and http://www.gema.ga.gov for additional information or 1-800-TRY-GEMA.
---
HURRICANE CLOSURES
Please check with local authorities for re-entry procedures.
The following parks and historic sites are CLOSED.
---
POWER OUTAGES
No parks are experiencing power outages at this time.
---
RESOURCES
---
RESERVATION INFORMATION
Reservations during the closure period will be cancelled. All deposits will be refunded and any cancellation fees will be waived. If you have any questions, please feel free to contact our reservation center at 1-800-864-7275. Thank you for understanding.