How Do I Make a Reservation?
---
Looking for a reservation for this weekend?
View Weekend Availability
Self Check-in & Online Payment
Georgia State Parks understands the importance of social distance during this time, so we are providing our guests with multiple options.
Guests with reservation balances are welcome to pay these before arrival. Payments can be made using their online account or with a new RA Camping app available in the app store, as well as by phone or calling park offices.
Self check-in is available once balances are paid in full. If checking into a cabin, yurt or other locked facility, call the park office directly to receive additional instructions. Campers can also call the park office or use the RA Camping app.
Thank you for staying with Georgia State Parks!
RA Camping App
Download here.

Self Check-In Instructions (PDF)
Reservation Information
Please read the reservation policies and park rules below before booking.

Reservation Policies

Park Rules & Regulations
Due to an abundance of caution and concerns over travel, the Georgia State Parks and Historic Sites Division will be waiving cancellation fees and offering full refunds and transfers for arrival dates through April 7. For quicker service, cancel online or by calling the park directly. You may also cancel or transfer your reservation by calling 1-800-864-7275. We will continue to monitor the situation and provide policy updates as necessary. If you have questions regarding reservations please contact our reservation center at 1-800-864-7275. Please be patient as the Parks and reservation center may have increased wait times due to the volume of calls.
---

Join our Rewards Program
Sign up in park offices and earn points toward free reservations.
Georgia State Park rewards program.
---
We have accommodations for all preferences and budgets. Outdoor enthusiasts can choose from developed or primitive campsites, while others may prefer cozy cabins, yurts or hotel-style lodge rooms. In accordance to the Georgia Smoke-free Act of 2005, all enclosed state park and lodge facilities are smoke-free.
---
Cottages, Campsites & More
Select a park on the map to make online reservations or call 1-800-864-7275 (Monday–Friday 8 a.m.–8 p.m.; Saturday–Sunday 9 a.m.–5 p.m. EST).
Site-specific camping reservations are now available. We do not charge a separate cleaning fee. In most cases, rates are $23 to $50 for regular campsites, $75 to $250 for cottages/cabins and $75 to $100 for yurts.
---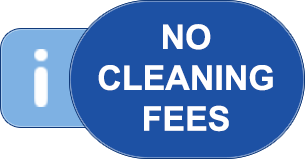 No Separate Cleaning Fees
We do not charge a separate cleaning fee for event rooms, shelters, cottages, yurts, campsites or any other State Park accommodation.
---
Lodge Parks
Coral Hospitality and the North Georgia Mountain Authority (NGMA) manage lodge parks. Please visit their websites below for more information on the park, as well as their reservations and policies.
---
About Online Reservations
Pending reservations are held in your shopping cart for a maximum of 20 minutes. After 20 minutes, your unreserved selection will be released.
Reservations can be made up to 13 months in advance. Reservation days begin at 8 a.m. (not 12 a.m.) Eastern Standard Time. Camping reservations can be booked up to 4 p.m. on the day of arrival. Reservations for other site types can be booked up to two days in advance. (Call park for details).
Same-date multiple park reservations unavailable online.
Some facilities may not appear due to renovations or seasonal availability.
We accept American Express, Discover, MasterCard and VISA.
---