300th Anniversary
1721-1727 British Colonial Fort
On the Altamaha River in Darien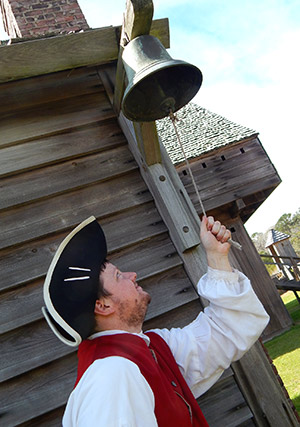 The year 2021 is expected to be a momentous year for those with an interest in Georgia history. Three centuries ago, Colonel John Barnwell arrived on the Lower Bluff and founded the first English fort in what would later become Georgia. Fort King George will have its 300th birthday in July, and those that work at the fort's state historic site today plan to recognize the Tricentennial Anniversary throughout the year. The fort's Tricentennial will happen over the next six years, marking the entire 1721-1727 fort occupation. The founding of Fort King George is considered by many to be the first step toward the formation of the Georgia colony, which makes this milestone anniversary a good opportunity to reflect on our state's history as a whole. Other upcoming Tricentennials include the anniversary of Georgia's founding in 2033 and the anniversary of Darien's founding in 2036.
Anniversary Events
The first of Fort King George State Historic Site's anniversary events will kick off on January 24th at 3:00pm. The site will host a series of free monthly speaker presentations this year, each covering a different aspect of local history. The January 24th online presentation by the site's Interpretive Ranger, Allie Ellis, will include a review of site history. Over the past three centuries this land at the mouth of the Altamaha River has hosted a Guale village, a Spanish mission, a British fort, a Scottish settlement, and a bustling lumber port. Those interested in learning more about how these periods connect to form the story of Darien can find out by watching the presentation. In the interest of public safety, this event will be held virtually. A link is provided on Fort King George's Facebook page (facebook.com/FortKingGeorgeSHS).
Other upcoming presentation topics will include Gullah Geechee history and Darien's Scottish heritage. February's presentation will feature Dr. Patrick J. Holladay and Amy Lotson Roberts, authors of Gullah Geechee Heritage in the Golden Isles, on February 28th at 3:00pm. March's presentation on the Scots of Darien will feature Ranger Michael Putnam on March 28th at 3:00pm. These will both be available online.

Later in the year, viewers can look forward to presentations from local historian Buddy Sullivan, archaeologist Dr. Richard Jefferies, former site managers, and others with local history expertise. Buddy Sullivan has authored several books about this area's history, including Early Days on the Georgia Tidewater, A Low Country Diary, and Memories of McIntosh. Dr. Richard Jefferies has led excavations on Sapelo Island and has also done archaeological work at Fort King George, with a focus on the area's Spanish Mission period. All presentations will be available virtually, though some may also be held in person.
Aside from the free speaker series, other Tricentennial events for 2021 are tentative in order to remain up-to-date with state policies for large gatherings. Among the possible events are a reenactment and a formal commemoration ceremony. Details on these events, as well as future presentations and other programs, can be found on the site's Facebook page.
---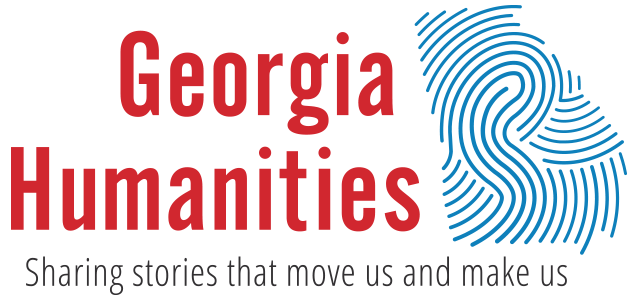 This project is supported by Georgia Humanities, in partnership with the Georgia Department of Economic Development, through funding from the Georgia General Assembly.
---
"Mohr" to the Story: Darien's Highland Settlers - Speaker Series #3
---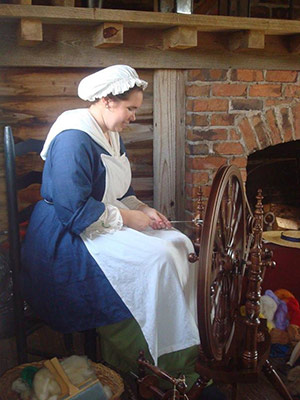 Documents and Resources
Articles
Other Resources