ATLANTA, GA
Madison County native Ray Smith has been promoted to Assistant Director for Georgia State Parks and Historic Sites, a Division of the Department of Natural Resources (DNR). For the last three years, Smith has been the Region Supervisor for the Thomson region of Georgia State Parks and Historic Sites.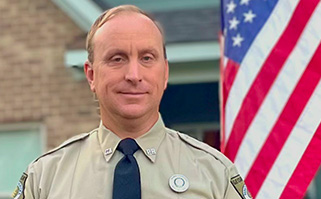 Smith started his DNR career in 2004 at Unicoi State Park. From 2004 to 2014, Smith worked at Unicoi State Park, Cloudland Canyon State Park, Victoria Bryant State Park, and Fort Yargo State Park. In 2014, he was promoted to Assistant Region Supervisor for the Atlanta area state parks and held that role until 2020.
Smith has served in many capacities over his 19 years with the DNR. Some of these functions include critical incident and search management initiatives, implementing personnel training curriculums, project and resource management directives, and organizational leadership.
"With nearly two decades of experience in park operations and serving in many leadership roles within the Division, I know Ray will do an outstanding job as Assistant Director," said Director Angie Johnson. "I wish him the best as we continue to make Georgia State Parks and Historic Sites one of the best park systems in the country."
Smith, his wife, Julie, and two children reside in Madison County.
--END--