Atlanta, GA
Georgia State Parks & Historic Sites Director Becky Kelley was recently honored during the annual Governor's Conference on Tourism. She received the Paul Nelson Award for Outdoor Recreation and Preservation. Kelley retires this September after 16 years as parks director. She, her husband Steve and daughter Amanda reside in Henry County.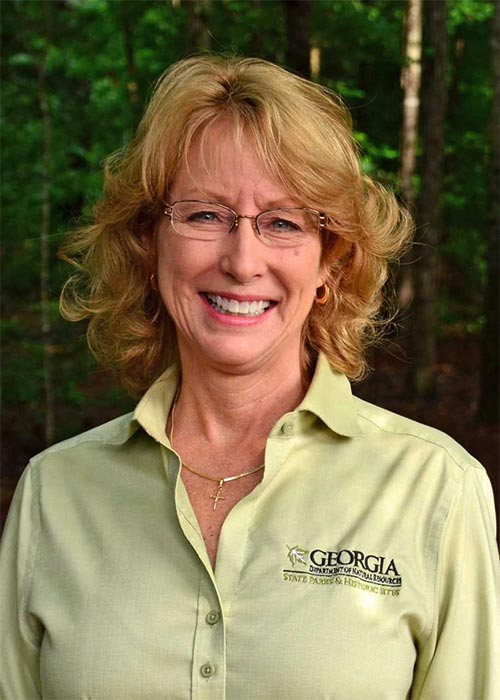 Kelley has dedicated her 42-year career to ensuring Georgia's natural resources are preserved for future generations. She understands the role that recreation plays in healthy communities and their economies. Under her leadership during the 2008 economic recession, Georgia's State Parks Division sustained a 39% budget cut without closing a single site. As a result of the division's hard work to reposition the system, state parks and historic sites now contribute more than $1 billion annually to local economies. In recent years, she has spearheaded investments in park accommodations and amenities, meaning 10 million annual visitors enjoy more outdoor activities, better customer service and longer getaways.
Kelley's first job as a teen was at Stone Mountain Park, which began to lay the groundwork for the work she performed as Director of Georgia State Parks for 16 years. After graduating magna cum laude in Recreation Administration at The University of Georgia, she started an internship with DeKalb County Parks, working her way up to the director in 1992. During her time with DeKalb County, Kelley acquired and developed numerous community parks in the DeKalb park system.
In 2002, Kelley became Director of Georgia State Parks & Historic Sites, and in 2014, she became one of the youngest members to be inducted into the Georgia Recreation and Parks Association Hall of Fame. She has been active with the National Association of State Parks Directors, National Recreation & Parks Association, National Association of State Liaison Officers and Society of Outdoor Recreation Professionals.  She was a founding member of the Arabia Mountain Alliance, which spearheaded the creation of the Arabia Mountain National Heritage Alliance. 
The Paul Nelson Award for Outdoor Recreation and Preservation was established in 2013 to remember former Marketing Manager and Assistant State Parks Director Paul Nelson.