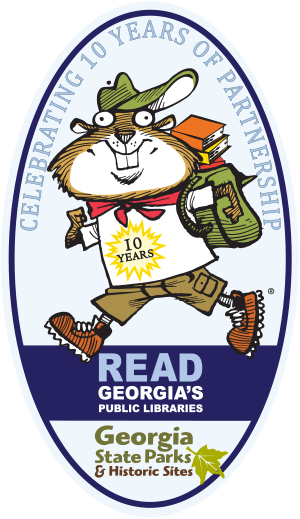 What Is The Library Loan Program?
Georgia's State Park System and Georgia Public Library Service partnered to create the Library Loan Program. The partnership allows library patrons to check out free ParkPasses and historic sites passes, similar to checking out a book. To celebrate, special events will take place at libraries, state parks and state historic sites from June through December.
Since its inception in 2008, the partnership has saved Georgians over $1 million in parking and admission fees, and has enabled more than 120,000 people to explore beautiful attractions such as Cloudland Canyon and Magnolia Springs, and historic sites like Etowah Indian Mounds and Fort King George.
Georgia State Parks and Georgia Public Library Service celebrate 10 years of partnership with special programming through December.
#GaParksandLibraries
Library patrons can get free admission, discovery backpacks and more through their local library.
Special events will include library visits from Scout, the State Parks' mascot; programming at the parks for libraries and programming at libraries with parks; park rangers reading to kids at library events; Scout stickers; and a chance to win a co-branded Discovery Backpack containing wildlife guides and binoculars.
With a valid library card from a participating library system, patrons can check-out the Georgia State Park ParkPass which is good for free parking at 48 state parks, plus admission for up to two people at 16 state historic sites. Along with the ParkPass, patrons are also welcome to check out a Discovery Backpack to use while camping, hiking, fishing, or a day of picnicking on a mountain or lakeside. State Park parking is normally $5 per vehicle, and historic site admission typically ranges from $2 to $12.
For more information on Georgia's 407 public libraries and how to qualify for the raffle, visit www.georgialibraries.org or your local library.
---
Learn More

Celebrating 10 years of partnership

Libraries offer suggestions for forming outside partnerships
---
Visit www.georgialibraries.org for more information about your local libraries.
---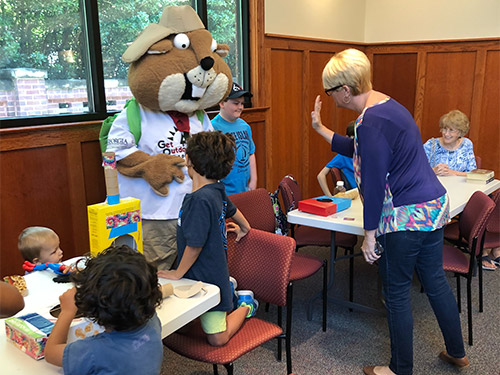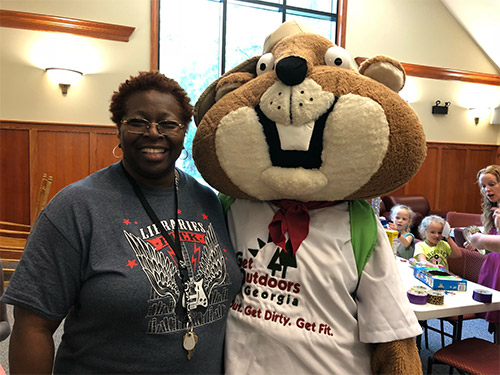 ---
More To Do
Be sure to check out these reading lists.

Books For Grown-Ups
---
Print out and color 'Scout' the State Parks Gopher. Share your colored pages on our social media with the tag #GaParksandLibraries.

Gopher-It! Coloring Pages
---