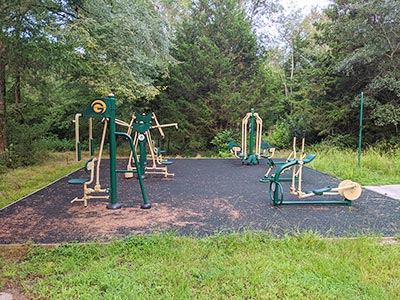 Panola Mountain offers outdoor fitness equipment located near Shelter 4.
Single Butterfly machine
2-person Accessible Lat Pull
2-person Accessible Chest Press
Rowing Machine
4-person leg press
Single Elliptical machine
Other fitness activities at Panola Mountain include hiking, biking, tree climbing and more.
---
Other Information
For any questions, visit the Nature Center or call us at 770.389.7801.