---
Yurts
Go "glamping!" Luxury-loving campers will enjoy the yurts at Cloudland Canyon, Red Top Mountain, High Falls, Fort Yargo, Tugaloo, Skidaway Island and Sweetwater Creek state parks. Made of wood and canvas, yurts feature a private deck, picnic table, grill/fire ring and water spigot outside. Inside you will find furniture, electrical outlets, windows and locking doors.
Maximum occupancy is six people (four at Red Top Mountain and Skidaway Island).
Pets are not allowed in or around yurts, except yurt #1 at Fort Yargo and yurt #1 at Skidaway Island.
A bathhouse with hot showers and flush toilets is within walking distance.
Most yurts have bunk futons that fold out to full-size mattresses. Guests should bring linens (or sleeping bags) and pillows. Yurts at Red Top Mountain and Skidaway Island have a couch that pulls out to a bed, plus twin bunk beds. Linen service is provided only at Skidaway Island.
All yurts have a ceiling fan, screened windows and small heater. A/C is available at Cloudland Canyon, Fort Yargo, High Falls, Red Top Mountain, Skidaway Island and Tugaloo. See site information for full details. Please do not bring portable air conditioners; however, portable fans and space heaters are allowed.
Cooking is not allowed inside the wooden yurt. A grill and picnic table are located at each yurt.
Parking distances vary among the park locations and individual yurts.
---
---
Yurt Locations
---
The Suwannee River Eco-Lodge is in Fargo, 18 miles from the famed Okefenokee Swamp. It features eight cottages with kitchens, meeting space, a barbecue shelter and commercial kitchen. The Suwannee River Visitor Center and a boat ramp are just down the road. Operated by Stephen C. Foster State Park.
---
The Len Foote Hike Inn at Amicalola Falls State Park & Lodge is reached only by hiking a scenic five-mile trail through national forest. Since meals are included, guests carry only their personal items along the trail. Private rooms and a centrally located bathhouse with hot showers are provided.
---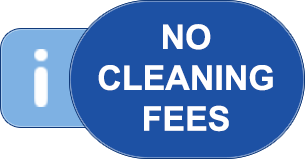 Additional Unique Facilities
Camp Twin Lakes operates Will-A-Way, serving people with disabilities.
The elegantly decorated Burnham House cottage is a romantic country retreat with a rocking-chair porch.
The tent cabin is an all-wooden rustic cabin, 12'x24', 8' of which is a front porch facing the lake.
This mountain retreat offers exceptional cottage privacy on Dukes Creek, just outside Helen.
Groups will enjoy covered Squirrel's Nest camping platforms in the woods.
Horse owners can rent log cabin bunkhouses near the equestrian camping area.
This center offers outdoor education programs, day camps, fishing, a conference center, banquet hall and lodging. Managed by the Georgia Department of Natural Resources' Wildlife Resources Division, (770) 784-3152.
---

Don't Move Firewood - Find Out Why

Reservations