» Tails on Trails:
› Tails on Trails hikers may complete the Magnolia Trail in lieu of the Red Bird Creek Trail.
---
"For centuries the rising and ebbing tides of the Great Ogeechee River at Fort McAllister State Historic Park have mirrored the currents of history, connecting Native American life, the valor of Civil War soldiers through to the Henry Ford Era and on to present day visitors."
Located close to I-95 south of Savannah on the banks of the Ogeechee River, this scenic park showcases the best-preserved earthwork fortification of the Confederacy. The earthworks were attacked seven times by Union ironclads but did not fall until 1864—ending General William T. Sherman's "March to the Sea." Visitors can explore the grounds with cannons, a hot shot furnace, bombproof barracks, palisades and more, while a Civil War museum contains artifacts, a video and gift shop.
Nestled among giant live oaks, Spanish moss and salt marsh, this park is a beautiful location for camping, fishing, boating and picnicking. Seven cabins sit on stilts near the marsh, surrounded by palm trees and palmettos. The shaded campground is bordered by tidal Redbird Creek, a boat ramp, fishing dock and nature trail. A large picnic area offers river views and playgrounds, while another boat ramp provides access to the Ogeechee River.
---
---
Reservations, Accommodations & Facilities
1,725 Acres
2 Backcountry Campsites 

(1.5-mile hike to sites)

2 Picnic Shelters (Before making reservations, call park for capacity limits.)
1 Group Shelter (seats 150. Before making reservations, call park for capacity limits.)
2 Pioneer Campgrounds (Before making reservations, call park for capacity limits.)
Earthwork Fort
Civil War Museum & Film
Gift Shop
Boat Ramps, Dock & Fishing Pier
Playground
Wi-Fi — available in the park office & museum
---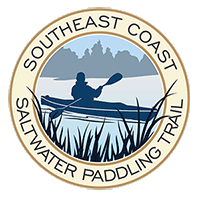 Things To Do & See
Civil War Film
Fort Tours
Hiking — 4.3 miles of trails
Photography
Picnicking
Weddings — park approval required
Kayak, Canoe & Paddleboard Rental (Seasonal)
Bike Rental
---
Nearby Attractions
---
Learn More
---
Programs & Tours
We offer a variety of programs throughout the week. Topics include the Civil War, soldier life, weapons, wildlife, crafts and more. For more information about our programs please visit our programs page. We strive to offer guided fort tours daily at 2 p.m., however, due to events and scheduling this might not be possible. Please call the Park Office to inquire if a daily tour will be available on your date of interest.

Fort McAllister Programs