Printer-friendly version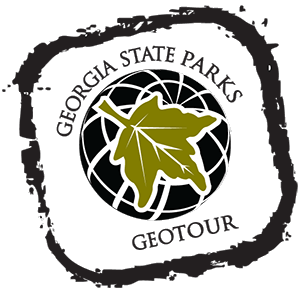 Geocaching combines the high-tech feel of online games with the old-fashioned fun of a treasure hunt. It's the perfect activity for families and groups of all ages.
Using a GPS (or smartphone app), you search more than 60 Georgia State Parks & Historic Sites locations to discover hidden containers or "caches" which contain a small prize (coordinates are available at www.geocaching.com). You take a prize and then leave one for the next person. After signing the logbook to document your success, go back online and share your experience.
There are several geo-adventures awaiting in Georgia State Parks, so the fun can be different each and every time. More than 40 State Parks participate in the Parks GeoTour, and more than a dozen historic sites are on the History Trail GeoTour. The History Trail features indoor boxes with combination locks that can only be opened after learning about the site's history, solving clues and discovering the combination; it's a new twist on some of Georgia's oldest attractions!
We also offer orienteering, an activity which uses a compass and a map to navigate through the woods from one point to another at Cloudland Canyon, Panola Mountain, Red Top Mountain, Sweetwater Creek and Unicoi state parks, and a compass course at New Echota State Historic Site.
---
---
GeoTour
We've hidden 47 caches in 44 state parks, taking you from Cloudland Canyon to Skidaway Island, and everywhere in between. The quest ranges from easy to tricky. (Hint: you might need a tide chart for one of the bonus caches.) Best of all, any age can participate and share the fun of treasure hunting.
Come out to our two newest state parks and add Chattahoochee Bend and Don Carter wild card stamps to your Geo-Challenge PassPort! This unique stamps goes in the blank (non-park designated) squares on the end of your PassPort and counts towards your next geocoin. Newer passports now have 2 designated squares for these new parks.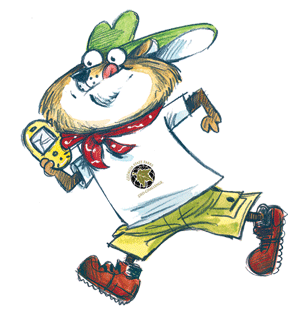 Getting Started
Download this GeoTour: You can download all the caches in this GeoTour and save it directly to your GPS device. Most newer devices allow you to copy the file directly to the internal memory of your GPS device using a cable provided by the manufacturer.
Start your search and locate one or all caches using a hand-held GPS unit.
The cache containers are sealed ammo boxes labeled as a Georgia State Parks & Historic Sites geocache. Caches are located in 44 Georgia state parks.
When you find a Geo-Challenge cache, take a trinket from the cache, leave something of greater or equal value, log your name and any comments to the logbook, stamp your PassPort grid sheet with the unique stamp for that specific park and then share your experiences online.
Geo-Coins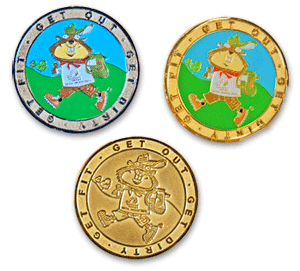 Complete specific numbers of caches to get a custom geo-coin. Bring your stamped PassPort into the park's Visitor Center and receive a voucher for your coin.
With 15 completed caches you are eligible for a bronze level coin
With 30 completed caches you are eligible for a silver level coin
With 40 completed caches you are eligible for a gold level coin
To redeem your voucher and receive your coin, send the voucher to:
Georgia State Parks & Historic Sites
Marketing Department
2600 Highway 155 SW
Stockbridge, GA 30281
---
History Trail GeoTour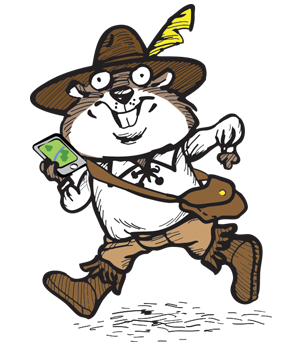 NOTE: Georgia State Park's History Trail GeoTour has been archived in preparation for a complete refresh.
Coming February 2019!
The History Trail GeoTour is Getting a Brand New Refresh! New sites, new challenges, new reward! Keep an eye on our website and social media channels for updates.
Calling Geocaching Stewards
We are looking for Geo-cache Stewards to help maintain our Georgia State Historic Site History Trail GeoTour. To sweeten the cache, so to speak, our official Georgia State Historic Site stewards are eligible for an exclusive "steward-only" trackable geo-coin. If you are interested in being a steward please contact our Marketing Unit at karla.scarzafava@dnr.ga.gov for more information.
Current sites that are in need of a steward: