Cabins/Cottages
Cozy cabins with one, two or three bedrooms are available at nearly 30 state parks. In most cases, they are located on lakes or hillsides, providing spectacular views. Cabins are as diverse as the parks themselves, such as the historic 1930s stone cottages at F.D. Roosevelt, the round "barrel" cottages at Unicoi and the luxurious cabins at Smithgall Woods.
Most cabins are fully equipped with stoves, refrigerators, kitchen and dining utensils, bed linens, blankets and towels. All cabins have heat and air conditioning. Many cabins have televisions, screened porches or decks and wood burning fireplaces or stoves. Firewood, paper towels and dish soap are typically not provided. Rates range from around $85 to $250 per night, depending on location, season and size. We do not charge a separate cleaning fee.
Cabins/cottages are not designed for organized groups; groups are urged to use group lodges at the parks where they are available. Cottage occupancies are not to exceed maximum recommended capacity. Furniture and supplies are not to be transported between cottages.
Designated dog-friendly cabins are available. Read our pet policy.
---
---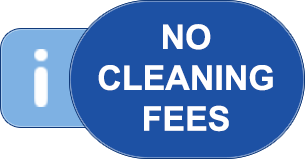 No Separate Cleaning Fees
We do not charge a separate cleaning fee for event rooms, shelters, cottages, yurts, campsites or any other State Park accommodation.
---
Other Cabin Types
Small "Camper Cabins" offer one queen bed downstairs and two double beds in the sleeping loft. A small bathroom provides a shower. Bed and bath linens are provided, as well as a full kitchen set up (including dish soap). A kitchen includes a microwave and coffee maker. Camper cabins come with a television, screened porch and heat/AC. Outside, visitors will find a picnic table, grill and fire ring. Cabins A and C do not allow pets. Cabin B is the ADA accessible cabin and does allow pets.
---
The "Fisherman's Cabin" is a one bedroom, two-bathroom cottage located near the park's main boat ramp. The cabin offers a master suite with a full size bed and a queen sleeper sofa in the living room. All linens and towels are provided, the kitchen is fully-equipped, and satellite television is provided. Outside is a picnic table, charcoal grill and fire ring, as well as a boat dock for guests to park their boat or fish from. This cabin is both pet-friendly (fee) and ADA accessible.
---

Don't Move Firewood - Find Out Why

Reservations