Field Trip Information
---

Updated Exhibits
Now open at Little White House.
---
"Inspired by the natural wonders of Pine Mountain Ridge, F.D. Roosevelt State Park bridges the hope of the past to preservation for the future."
At 9,049 acres, Georgia's largest state park is a hiker's and backpacker's haven. More than 40 miles of trails, including the popular 23 mile Pine Mountain Trail, wind through hardwood and pines, over creeks and past small waterfalls. Many visitors are surprised to find rolling mountains 80 miles southwest of Atlanta. Above King's Gap is Dowdell's Knob where President Franklin D. Roosevelt sometimes picnicked and pondered world affairs. A life-size sculpture of the president now welcomes visitors to the overlook.
Several park amenities were built by the Civilian Conservation Corps during the Great Depression, including cottages and the Liberty Bell swimming pool fed by cool springs. A wooded campground sits near the edge of a small fishing lake, and privately operated stables offer guided horseback rides. In 1924, FDR came to this part of Georgia to swim in naturally warm springs that offered relief from polio. Today, nearby Roosevelt's Little White House State Historic Site invites visitors to see his modest home, a museum and the pools that first drew him here.

The Civilian Conservation Corps (CCC) Videos
---
---
Reservations, Accommodations & Facilities
9,049 Acres
2 Lakes
2 Picnic Shelters (Before making reservations, call park for capacity limits.)
2 Group Shelters (Group Shelter below Leak Deleanor dam seats 85, Lake Franklin Event Center seats 125. Before making reservations, call park for capacity limits.)
1 Group Camp (capacity 75. Before making reservations, call park for capacity limits. Swimming is not currently allowed in Lake Franklin)
5 Pioneer Campgrounds (Before making reservations, call park for capacity limits.)
Liberty Bell Swimming Pool — seasonal
Gift Shop
Playground
Outdoor Fitness Equipment
Wi-Fi — available in the park office
---
Things To Do & See
---
Nearby Attractions
---
Liberty Bell Pool - 2022
Opening Times
May 28 - May 30
Wednesday to Sunday, 11am to 6pm
June 1 - July 31
Wednesday to Sunday, 11am to 6pm
August 6 - September 4
Saturday & Sunday only, 11am to 6pm
Open Labor Day
| | | |
| --- | --- | --- |
| Pool Rates | Wed & Sun | Closed Mon & Tue |
| General Admission | $7 |   |
| Senior Citizen 65+ | $5 |   |
| Children Under 3 | $3 |   |
| Military With I.D. | $6 |   |
Camper and Cottage Guest Specials
3 day pass - $35 (Limit 6 per family, must show receipt)
2 day pass - $30 (Limit 6 per family, must show receipt)
Season Pass Rates

Group Rates

Picnic Shelter Rental

Family (up to 6 people) - $100
Adult Pass - $50
Kids Pass (under 11) - $45

15-50 - $5/ea
50+ - $3.50/ea

2 Hours (12pm, 2pm, 4pm) - $25
All Day - $65
Pool Rental After Hours
6:00pm - 8:00pm - $200 for 2 hours, $100 for each additional hour.
Requires 2 lifeguards at $30.00 cash per lifeguard / max 50 swimmers, each additional 25 swimmers require 1 additional lifeguard at $30.00. Call the park office for more info and to reserve (706) 663-4858.
---
Learn More
---
400 Mile Challenge
Walk, run, hike or bike 400 miles in beautiful F. D. Roosevelt State Park within a year of start date. Obesity has more than doubled over the past twenty years. Now is the time to get children and adults active, and what a better way to do so than spending your time outside?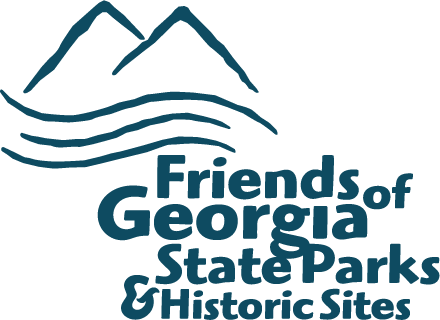 The challenge is based on the honor system which encourages responsibility and honesty in each participant. It is up to the participants to record their mileage for each day. After completion, participants who completed the 400 miles challenge will receive a certificates and t-shirts. If you complete the 400 miles before the year is complete we encourage you to keep recording your mileage. While 400 miles may seem overwhelming at first, it is only a little over one mile a day to complete the task.
Cost Choices
$10 fee which includes a 400 Mile t-shirt after completion.
$20 fee which includes mesh drawstring bag, and a 400 mile t-shirt after completion.
$65 fee which includes an annual ParkPass, mesh drawstring bag, and a 400 mile a t-shirt after completion.