The perfect Okefenokee 3-day trip at Laura S. Walker State Park in Waycross, Georgia.
Day 1
4:00 p.m. Arrive at Laura S. Walker State Park and check in to a cottage. These cottages are two bedroom, one bath and overlook the beautiful Lake Laura Walker. Enjoy the sunset bug-free as these cottages have screened in porches.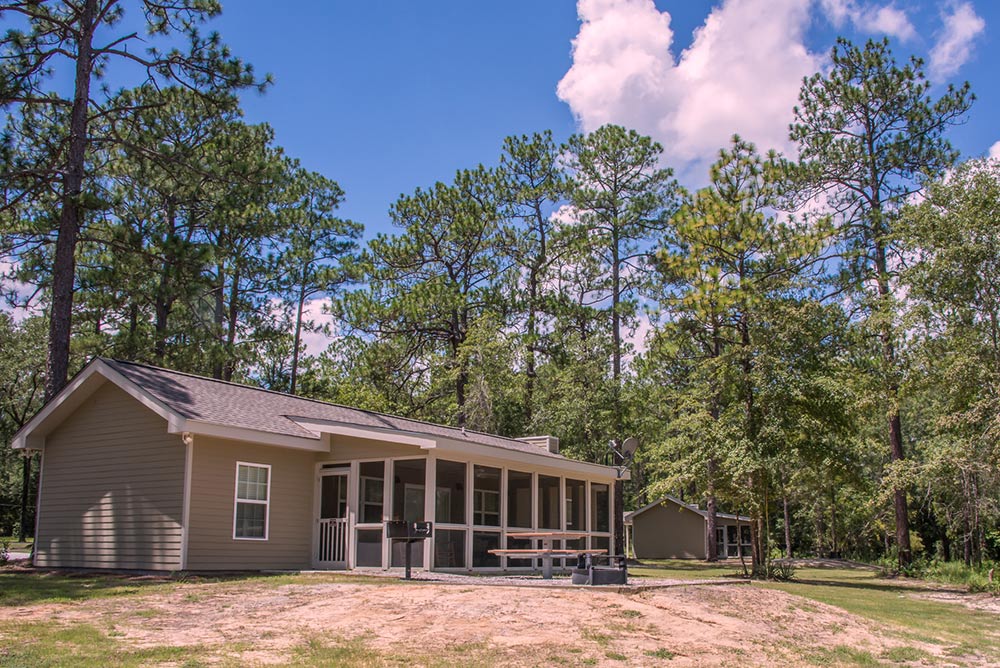 5:00 p.m. Play 9 holes at The Lakes Golf Course at Laura S. Walker using their twilight rate.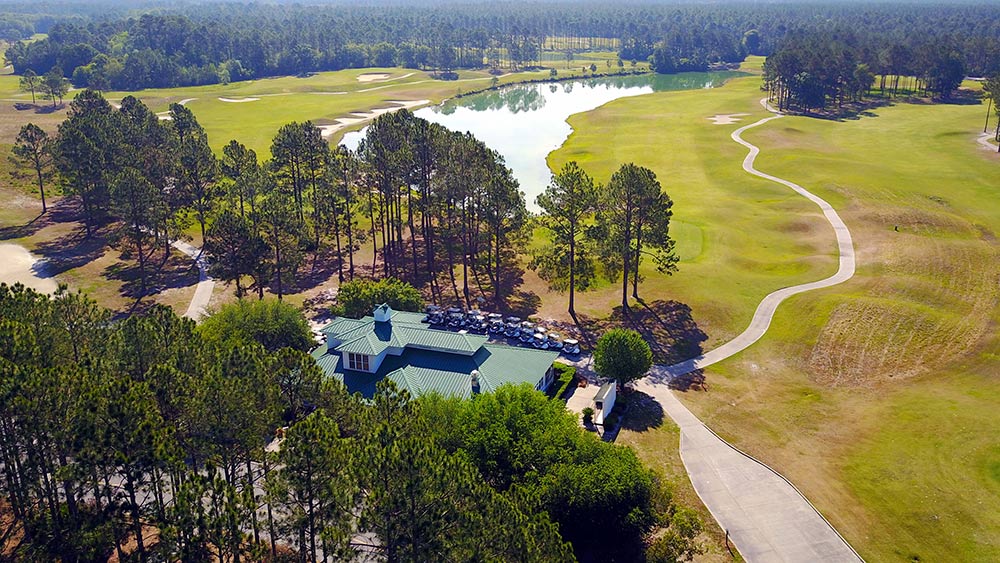 8:00 p.m. Grab a bite to eat at the Creek in Waycross on their patio. Try the gator bites!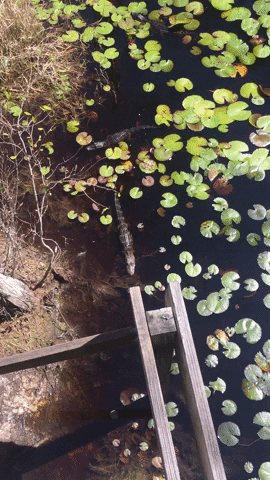 Gators will swim beneath you at the Okefenokee Swamp Park
Day 2
9:00 a.m.: Wake up early and drive over to the Okefenokee Swamp Park, only a 10 minute drive from Laura S. Walker. There you will see alligators up close and personal. They even let some of them roam free on the grounds. You have two options to explore the park: see it by boat or by foot. The Swamp Park provides boat tours, and on the tour you will learn about the history and geology of the area, as well as seeing plenty of gators. If you want to stay on dry land, walk their primitive adventure walk to their observation tower, where you will have 360 degree views of the Okefenokee Swamp above the treeline.
12:00 p.m.: Drive into town and go to the Plant Cafe. This eclectic diner features great sandwiches and fascinating art that pays tribute to their most famous customer, Elvis Presley.
2:00 p.m.: Time to get out on the lake. You can either rent a kayak, canoe or paddle board from Laura S. Walker's park office, or feel free to take out your own. The 127 acre lake allows any horse power between 9 a.m. - 7 p.m, but motorized boats need to stay in specific sections of the lake. Lots of people water ski, jet ski, fish and swim on nice days. If you are paddling a kayak or canoe, take it past the boardwalk on the northern end of the lake into the cypress tree forest. This will give you that remote swamp experience without being too far out into the wild.
If you do have your own boat and the water is high enough, you will be able to pull it up and dock it behind your cabin.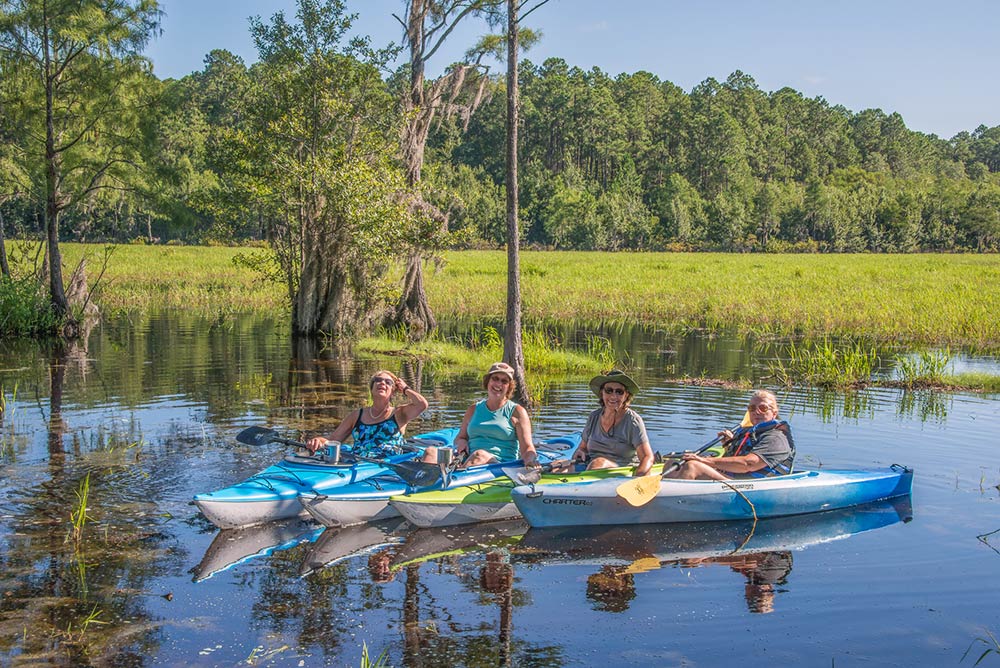 7:00 p.m.: grill out and watch the sunset over Lake Laura Walker.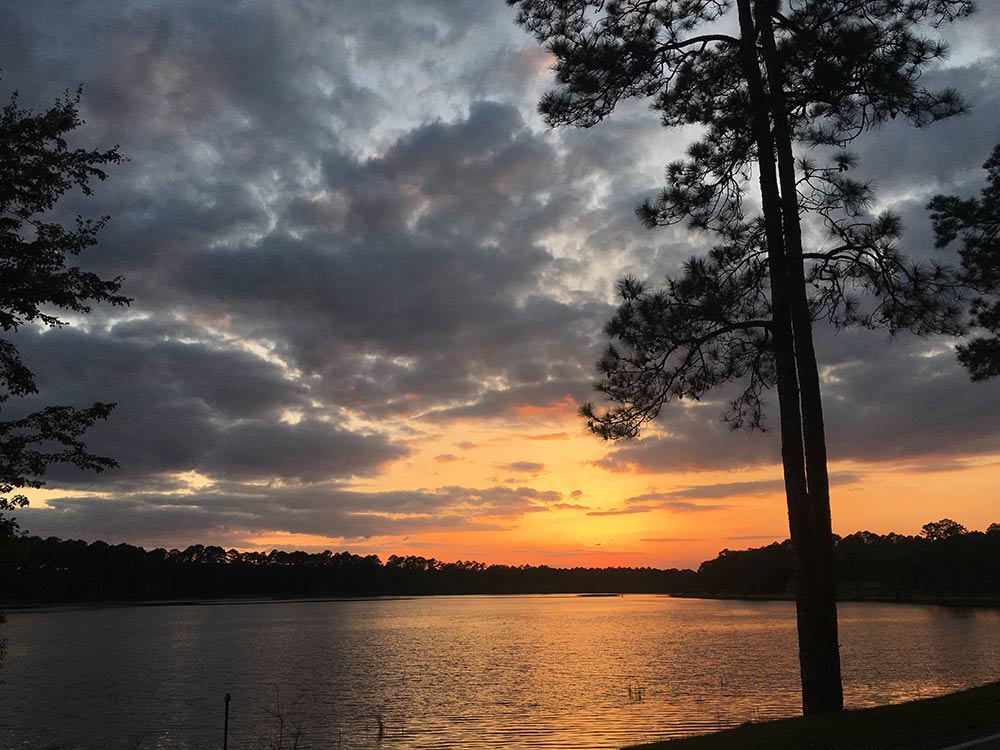 Day 3
8:00 a.m.: Wake up early and rent a bike from the park office. You can ride on the trails and you'll be able to go across the park's many boardwalks that go over the famous black water. If biking isn't your thing, the trails make a great place to take a meditative walk.
11:00 a.m.: check out
12:00 p.m.: head to Hog-n-Bones and get some Waycross BBQ. Be sure to try their pulled pork, and if you get there before 10:30, try the breakfast. It's the best BBQ breakfast in town.
If you're headed back by way of Savannah or Jacksonville, check out some coastal parks like Crooked River, Fort King George, or Skidaway Island.