State parks are meant to be a place to recharge and reflect, but over the last few years some of our parks have become more crowded than a playoff Braves game. If you want to know how to escape the crowds and reconnect with nature this summer, look no further. We picked out our most secluded beaches, favorite hikes, and quiet retreats for those looking to get away from it all. So pack your sunscreen, get your ParkPass, and get ready to explore some of Georgia's best kept secrets.
---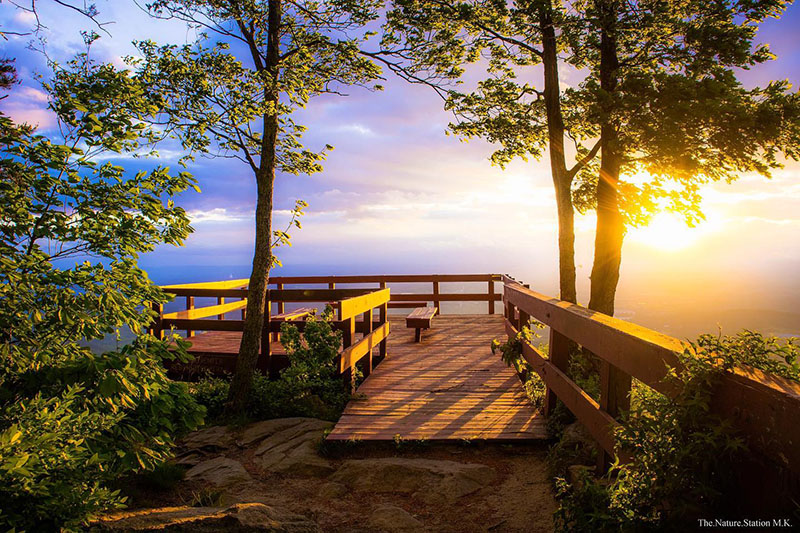 Photo: the.nature.station
Nestled on the edge of the Cohutta Wilderness in northwest Georgia, this park is known for its mysterious history and outdoor recreation opportunities. On your way to the historic stone CCC fire tower, you'll run across a wall of rocks. This 855-foot wall of rocks is thought to be placed by early American Indians, but its purpose is still unexplained to this day. Some archaeologists believe it is a military defense fortification, others believe it is a spiritual structure. Whatever its purpose, there is powerful energy on that mountain and the mystery will capture your imagination.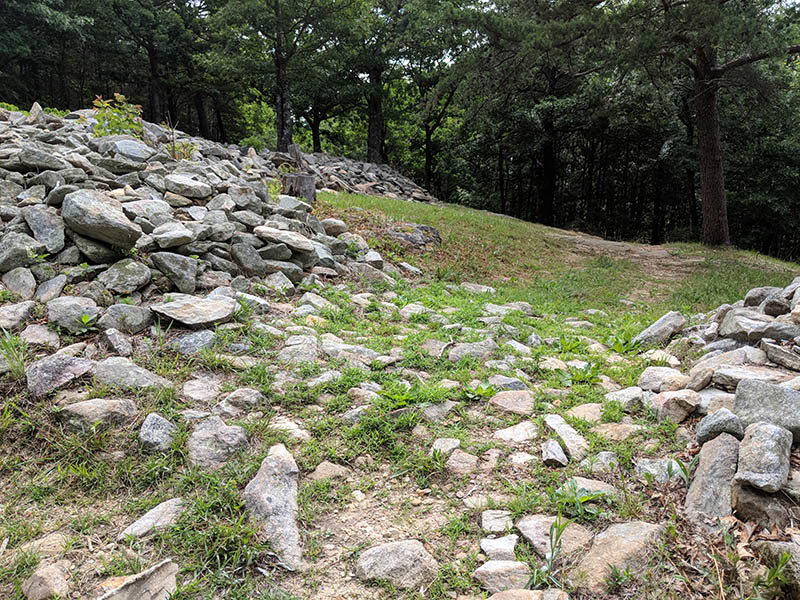 The fire tower, rock wall, and West Overlook can all be found on the West Overlook Trail. However, this trail can sometimes be crowded, and we promised you seclusion. The most secluded trail at Fort Mountain State Park is the Goldmine Creek Trail. This trail is about 2 miles and takes you by the lake, tumbling waterfalls, and quiet streams.
For more secluded car camping options, pitch your tent on a platform or at a walk-in campsite. Fort Mountain also has backcountry camping along the Gahuti Trail but be prepared to backpack.
---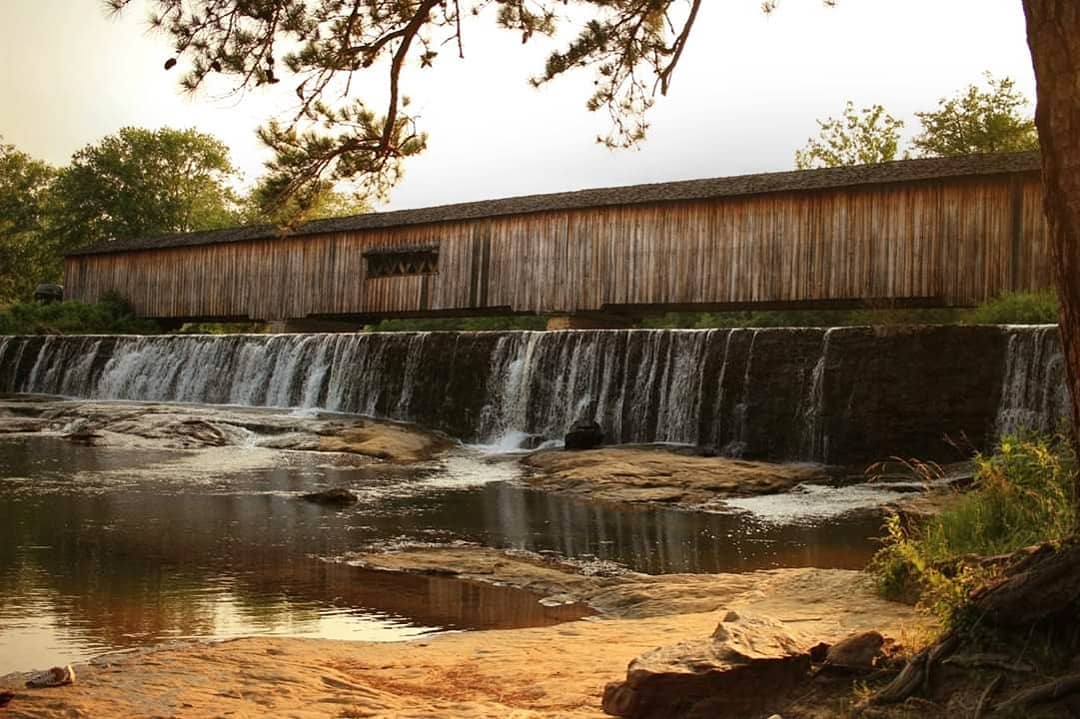 Photo: noelle_caresse
This park is known for its historic covered bridge, but it also offers plenty of opportunities for outdoor adventure. One of the park's most popular attractions is enjoying the shoals beneath the covered bridge. During the summer months, visitors can play in the shallow waters, slide down the rocks, and enjoy the cool water on a hot day. It's the perfect place to bring your family for a day of outdoor fun. Many people know to go to north Georgia to cool off in waterfalls, but very few know about this hidden gem just 20 minutes outside of Athens, Georgia.
But that's not all Watson Mill Bridge State Park has for you. The park also features several hiking trails that wind along the river and through the surrounding forest. These trails offer a chance to experience the natural beauty of Georgia up close and personal, with plenty of opportunities for wildlife viewing and bird watching. And if you're looking for an overnight adventure away from the noise of the campground, the park offers primitive campsites that are perfect for tent camping. You can fall asleep to the sound of the rushing river and wake up to the beauty of nature.
---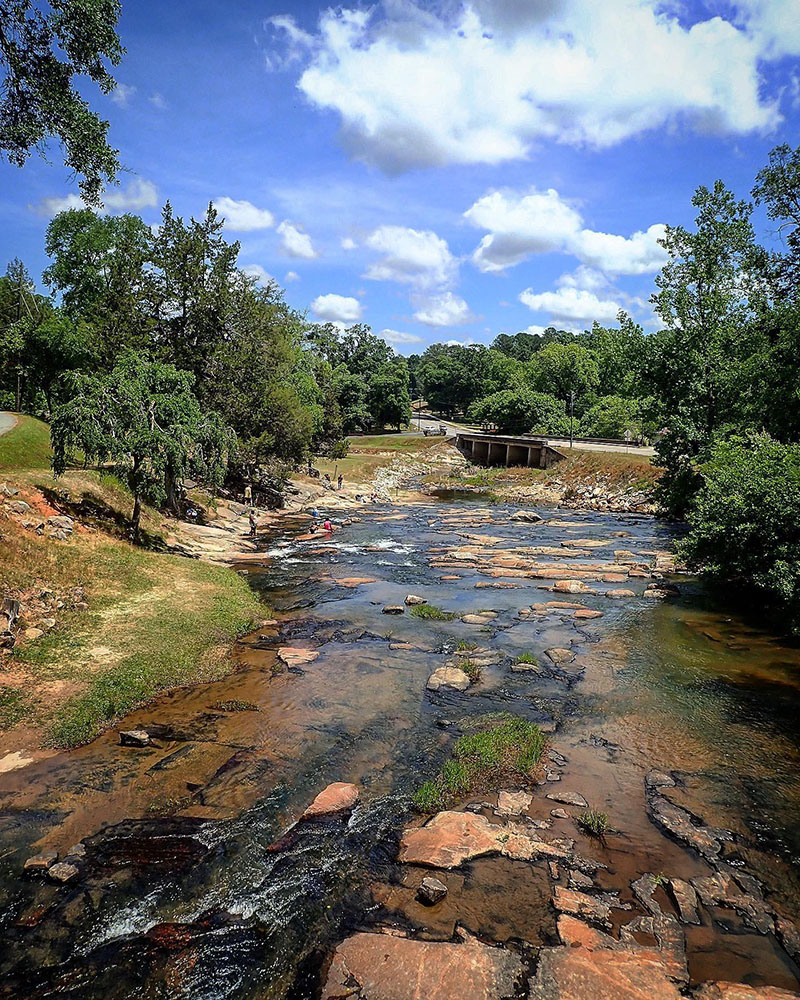 Photo: reddirtvagabond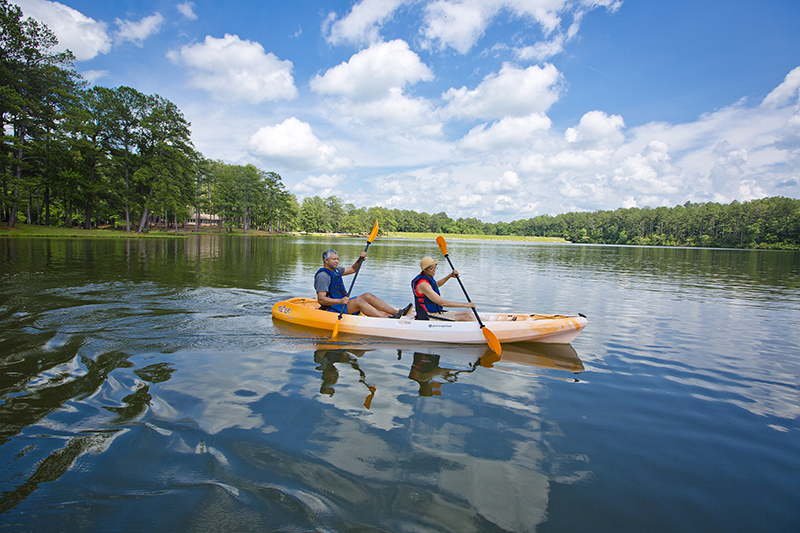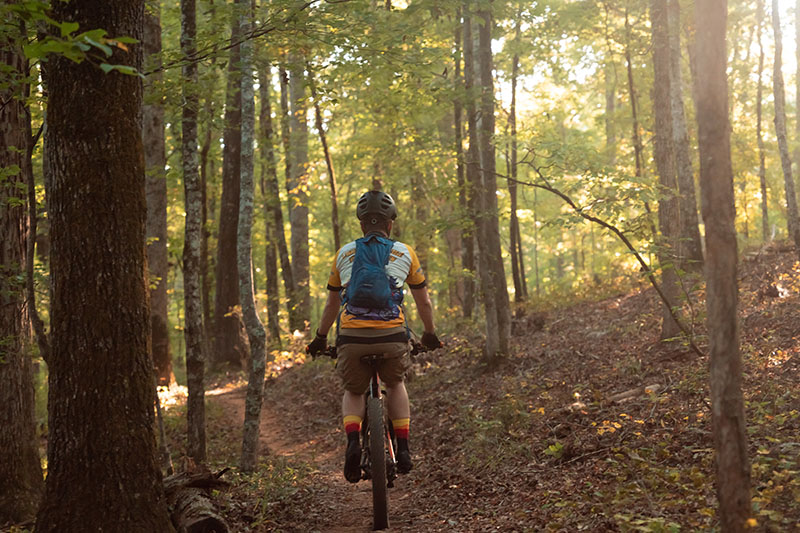 Beat the crowds of north Georgia this summer and head south to Indian Springs State Park. The entrance of this park is one-of-a-kind, as a cascading waterfall greets you as you enter the park. After you're done mountain biking or hiking on their trails, you can get in the water on the cascading waterfall. One of the park's most popular attractions is the 800-acre lake, which is ideal for kayaking and canoeing. Rent a boat and paddle around the lake, taking in the scenic views and wildlife along the way. It's a great way to relax and enjoy nature away from the crowds of the most popular lakes in Georgia.
But that's not all Indian Springs State Park has to offer. Indian Springs trails connects to the nearby Dauset Trails. Mountain bikers should be all over these trails, but hardly anyone knows about it. Dauset Trails are among the best mountain bike trails in middle Georgia. It's a perfect mix of technical riding with fast and flowing downhills, but there's plenty trails for beginners as well. The Indian Springs trails connecting to the Dauset trails are also well maintained and provide beautiful sections of riding along the lake. And when it's time to rest and recharge, Indian Springs State Park has you covered with cozy cottages for overnight stays.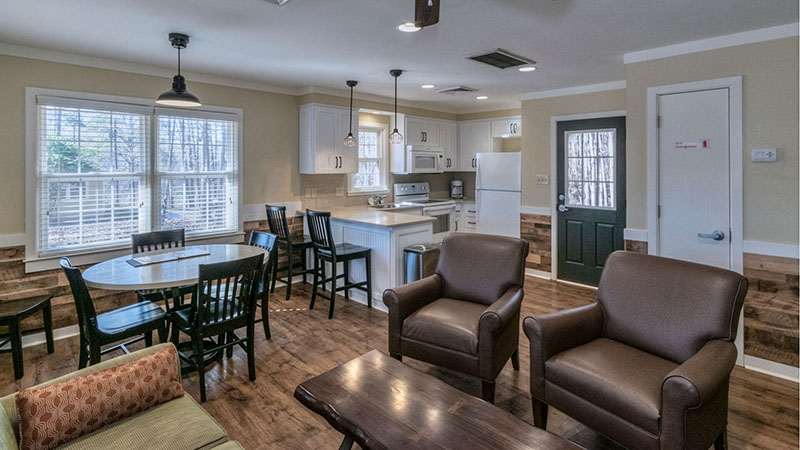 ---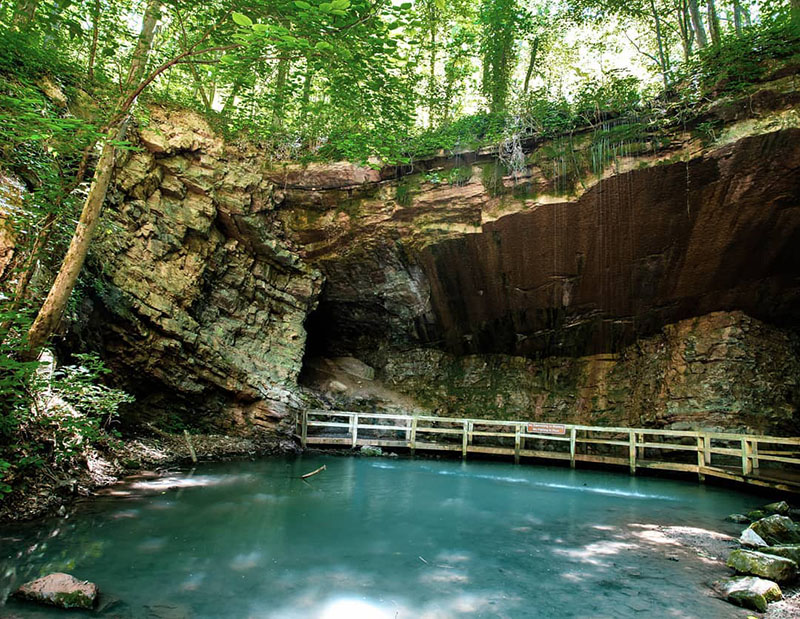 Photo: sheilanorelli
James H. Floyd State Park is your new favorite park for a mountain picnic. Beautiful mountain lake views and grassy hills give you a place to lay out a blanket and enjoy a picnic with family, friends, or a relaxing afternoon with yourself. The park is a great spot for fishing, and it has a boardwalk across the entire lake where you can cast a line for largemouth bass or bream.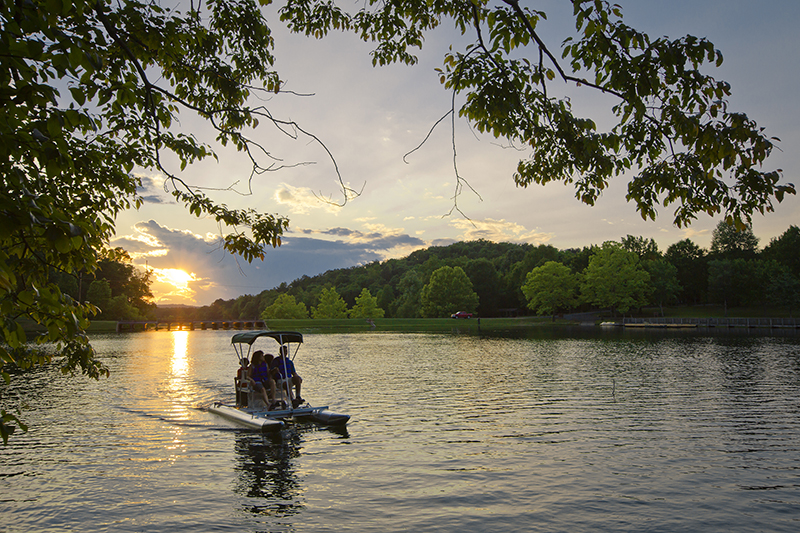 There are lots of hikes to choose from, and folks can walk under a small waterfall at the end of the 1.5 mile Marble Mine Trail. For those looking for a longer hike, The Jenkins Gap Trail is a great option. It will take you to the top of Taylor Ridge and creates a 2.9-mile loop. Expand it as much as you want as part of the trail joins with the 335-mile Pinhoti Trail.
---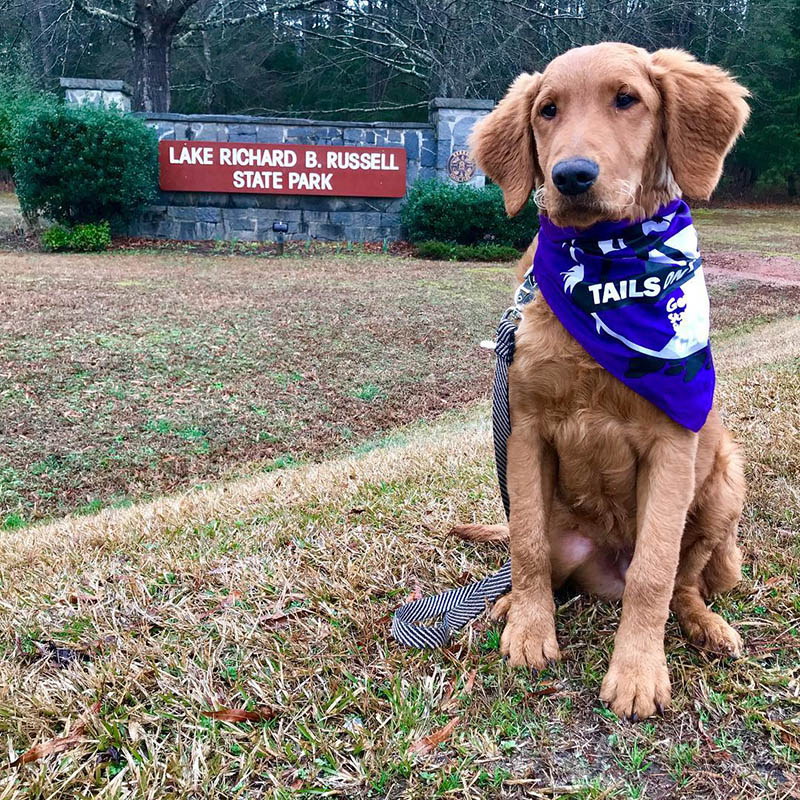 Photo: called2care
You can take a break from the wildness of Lake Lanier, Allatoona, and Lake Oconee and try Richard B. Russell State Park. In December 1974, the Army Corps of Engineers decided that private home and dock construction on lakes built after that time would not be permitted. Lake Russell falls into that category. As you could guess, a 26,500-acre lake with no houses would be great place for fishing largemouth and smallmouth bass, spotted and striped bass, catfish, black and white crappie, and perch.
If you don't have your own boat, the park offers kayak and canoe rentals, where you can take in the serene beauty of the natural surroundings.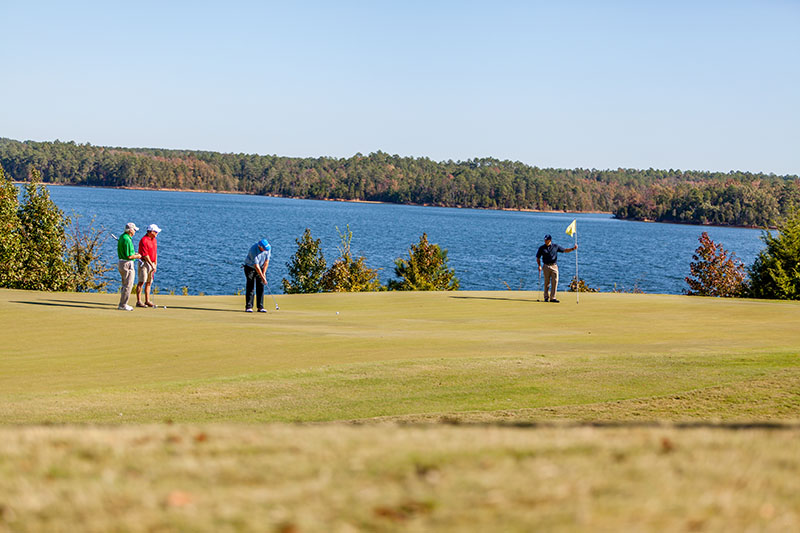 But that's not all Richard B. Russell State Park has to offer. If you're a golfer, the park features challenging 18-hole Arrowhead Pointe Golf Course that's perfect for players of all skill levels. Stay and play packages are available, making it easy to enjoy a round of golf and then relax in one of the park's lakeside cottages or campsites. If you have a golfer, fisher, or lover of quiet lakeside retreats in your family, Richard B. Russell State Park should be on your list.
---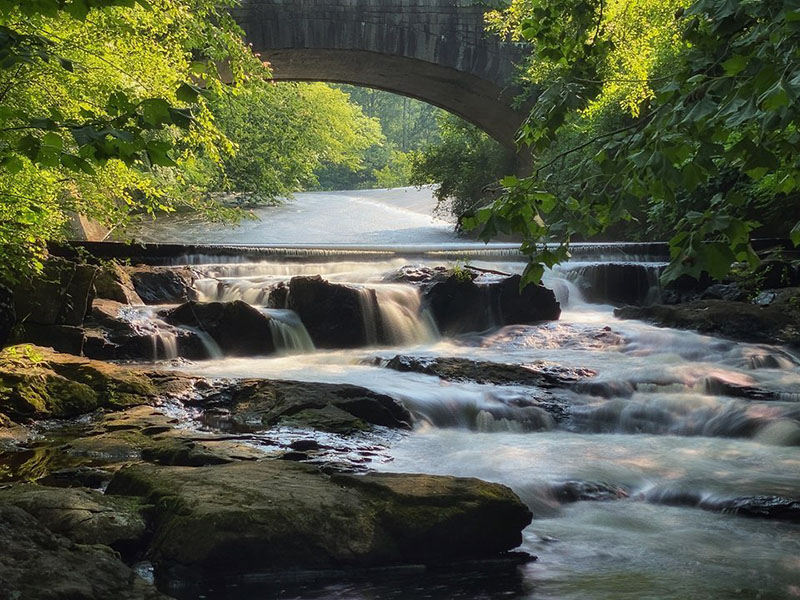 Photo: kayakjeff7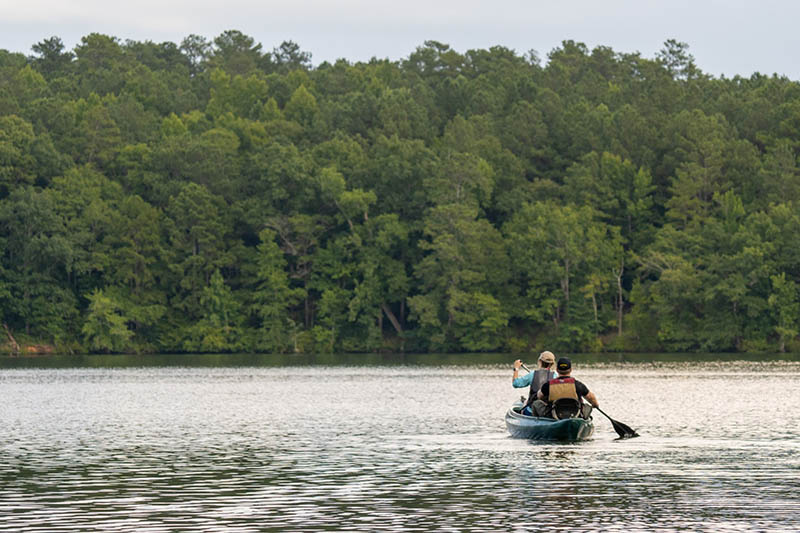 Just 45 minutes outside of Atlanta, this park has one of our favorite hidden lakeside beaches. The beach at Lake Rutledge rarely has more than 25 people hanging out at one time. Boat rentals are available for reasonable prices, and it's a relaxing place to go paddling as Lake Rutledge has a 10-horsepower limit for motorboats. The atmosphere is quiet but fun for the kids. Contrary to what the name might suggest, Hard Labor Creek requires very little hard labor to have a good time. Updated cottages and lakeside campsites offer a great retreat for when you're done hiking, paddling, mountain biking, or even horseback riding. Hard Labor Creek offers stables for rent for those looking to take their horses out on the trail.
---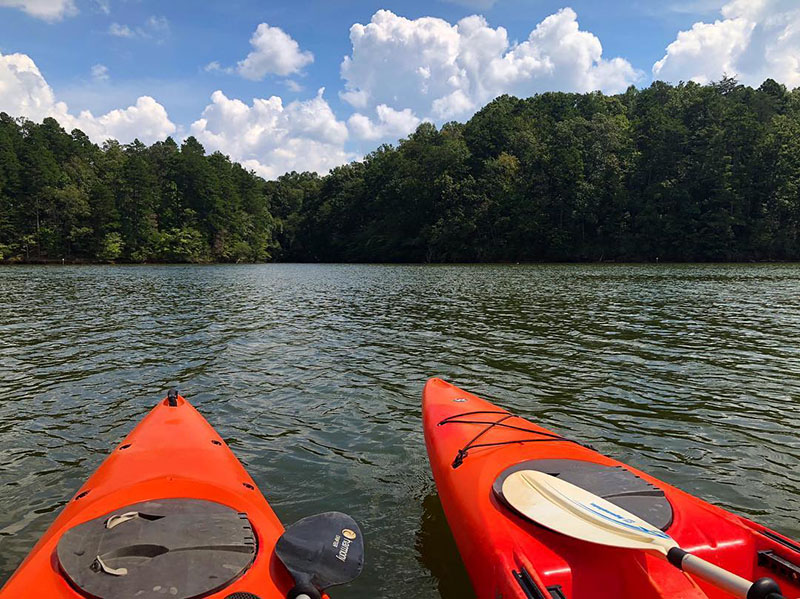 Photo: adventures.with.taylor
Lake Lanier is a popular destination for outdoor enthusiasts, and the north and south sides of the lake offer very different experiences. The south side is home to numerous marinas, restaurants, and hotels, making it a hub for boating and water activities. Don Carter State Park sits on the north side, which is more secluded and offers a quieter, more natural experience.
The park's hiking and biking trails wind through the forested areas and offer stunning views of the lake. Visitors can also enjoy a variety of water activities, including fishing, kayak rentals, and swimming. For those who have a horse, there are 14.5 miles of trails where you can ride through the forest and come upon views of Lake Lanier. The park offers several overnight accommodations, including RV sites, tent sites, and cottages. All camping options are located within a short walk of the lake, providing easy access to all the park has to offer.