Last updated 10/26/18 11:15am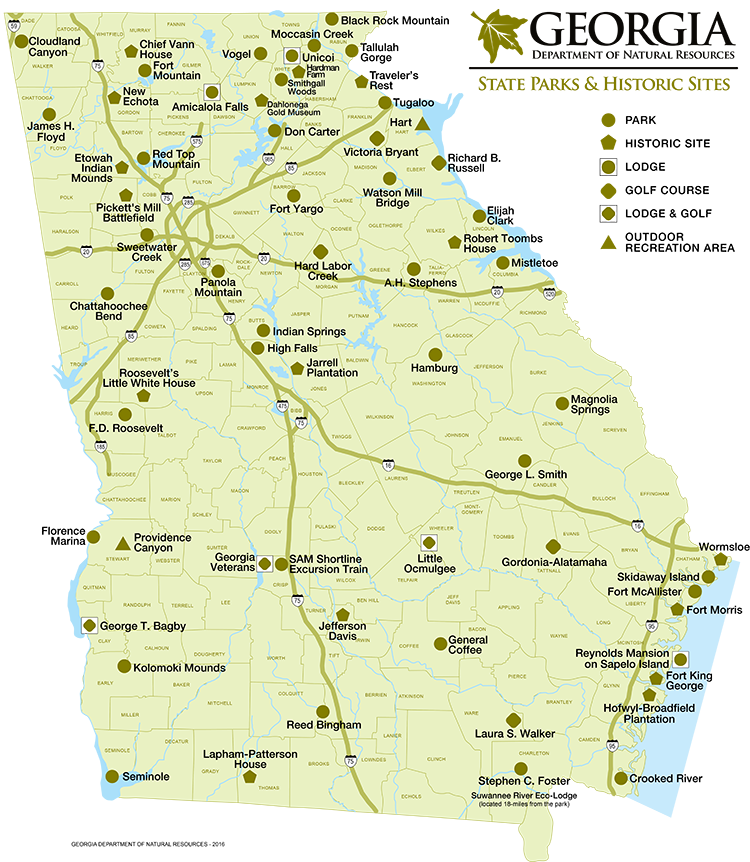 Hurricane Michael Update: Evacuees and their pets are welcome in Georgia's State Parks. Some stables are available for horses. ParkPass and pet fees will be waived for evacuees. Campsites and cottages are available at regular rates, and "dry camping" is free during this emergency event. Group Shelters are also available at parks with power and water. Contact park offices directly for assistance.
For food and water points of distribution locations and other information for the aftermath of Hurricane Michael, please go to:
Georgia Emergency Management & Homeland Security Agency Website.
---
CLOSURES
Seminole State Park - Bainbridge -- anticipated opening Feb. 1, 2019
---
POWER OUTAGES (Parks may still be open but with limited services)
Georgia Veterans State Park - Most campgrounds are still without power
---
Equestrian Facilities Available At:
---
RESOURCES
---
The Georgia Department of Natural Resources (DNR), which operates state parks, is working closely with Georgia Emergency Management Agency/Homeland Security (GEMA) to ensure public safety. The DNR and GEMA encourage Georgians to prepare for and stay informed about current and developing weather conditions. Park guests and visitors can check GaStateParks.org, Facebook (GeorgiaStateParks) and Twitter (@GaStateParks) for more information. For preparedness information, go to www.ready.ga.gov and for information regarding the state's overall preparedness efforts, go to www.gema.ga.gov.
---
RESERVATION INFORMATION
Reservations during the closure period will be canceled. All deposits will be refunded and any cancellation fees will be waived. If you have any questions, please feel free to contact our reservation center at 1-800-864-7275. Thank you for understanding.