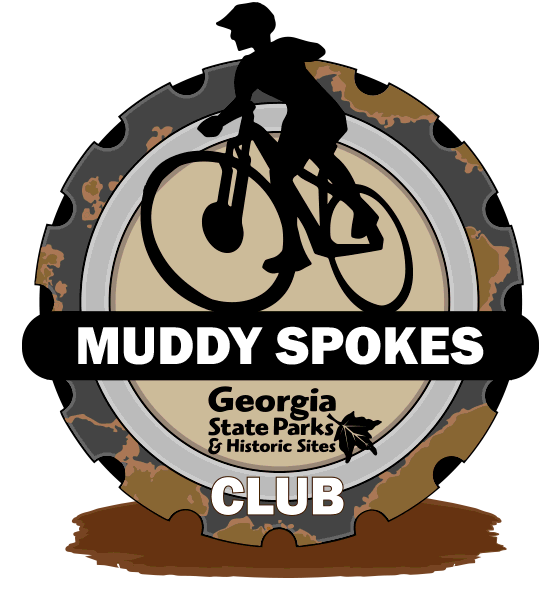 Break Out Your Bicycle, Helmet & Water Bottle!
The Muddy Spokes Club challenges mountain bikers and casual cyclists to tackle Georgia State Park bike trails. The club is designed to get Georgians outside and moving, encouraging them to think of state parks as places to exercise while enjoying beautiful scenery.
We'd love to see your photos! Tag #GaStateParks and #MuddySpokesClub.
---
Members Brag All The Time With An Exclusive Club Shirt
Membership is $20. Join the club by purchasing Muddy Spokes Club membership online and we'll mail you your own club shirt that to wear while you ride. You will also receive a checklist so you can keep track of your accomplishments (This checklist can be downloaded from your email invoice or from your account profile page). No time limit applies, so riders can take as long as they wish to complete the requirements. Ride 12 of the 18 participating parks below to earn your bragging-rights and a certificate of completion.
Bicycle helmets must be worn by anyone 16 years old or younger. We encourage you to wear a helmet at all times no matter your age.
---
Fulfilling of Park Club and Geocaching orders and prizes may be slowed or delayed during this time. We will fulfil all orders and prizes at our first availability. Thank you for your understanding and patience.
---

Purchase Muddy Spokes Membership
Note: Please allow 4-6 weeks for processing and shipping. Youth sizes unavailable.
(Old style club shirts are not available.)
---
---
Participating Parks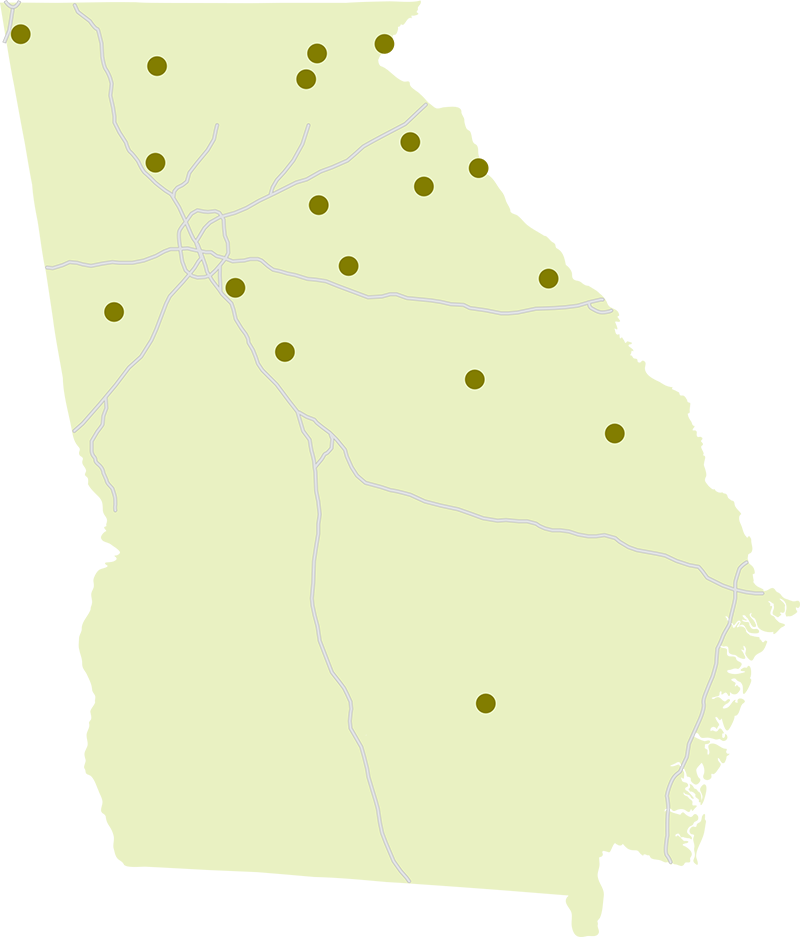 Trail maps can be obtained from the visitor center at each of the participating parks below.
Ride at 12 of the below locations to earn a certificate!
---
Complete The Challenge
When you have completed the challenge requirements, please email your digital checklist to back to us (you can also print it out, take a photo, and email that to us) at ParksRFun@dnr.ga.gov and we'll be sure to make you an official bragger!
---

Questions? View our Club FAQ