Think you've seen all that Georgia State Parks have to offer? Explore the undiscovered side of Georgia State Parks and Historic Sites. From a tour of the historic plantation ruins called "Chocolate" at Sapelo Island, to seeing the bald eagle nest at Chattahoochee Bend, you don't want to miss these special programs. Throughout the year, you can join a variety of ranger-led events for all ages and interests.
---
Coming soon, pending 2016 renovation. Explore the Civilian Conservation Corps Tower and learn about its history and the role it played in protecting the local counties.
---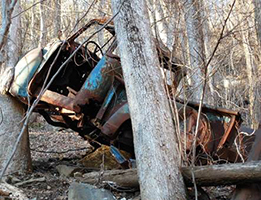 Find the blue tanker truck that is a reminder of the Prohibition Era moonshine runners. It is "hidden" along the trail leading to the beautiful cascading waterfall. While drivers were racing to get away from the "Revenuers," the truck slipped 200 feet down the steep incline to rest against a stand of Poplar trees. There was no way to pull the truck from its position, so there it has remained for well over a half-century.
---
Discover a beautiful waterfall not listed on the park's trail map.
---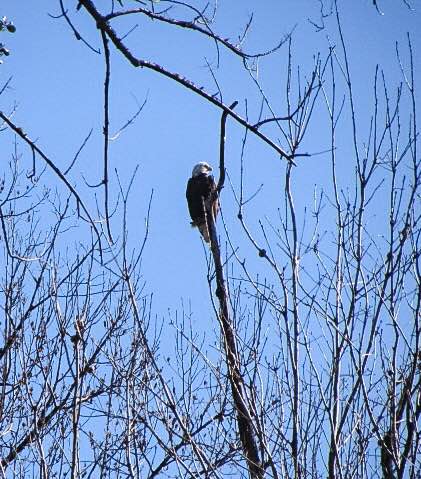 This is a rare opportunity to see a remarkable bald eagle nest. A ranger will lead a short hike off trail to the viewing area, providing telescopes and binoculars for a closer look.
---
Burn on the Staircase
Guests can see the scar that occurred when the Georgia militia tried to smoke Cherokee Indian Joseph Vann from his home in 1835.
Fall into Quilts (October & November)
See the oldest known slave-made quilt in Georgia.
---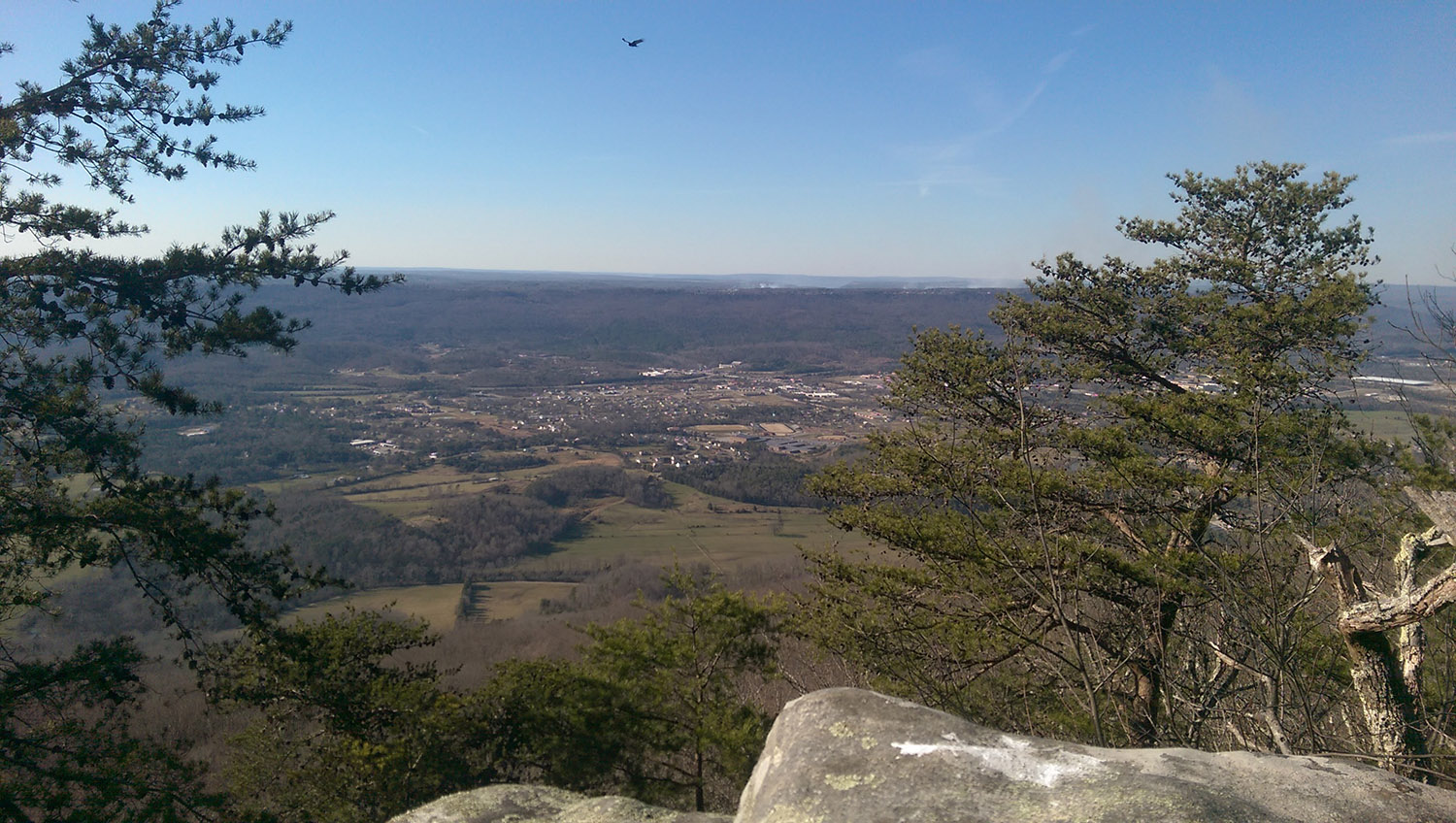 Take a short walk with the park naturalist to Sunset Point, Cloudland Canyon State Park's best kept secret. Enjoy expansive views of Trenton, Lookout Valley, Sand Mountain, and more while the sky turns colorful at sunset. Meet at the West Rim Access Parking Lot.
---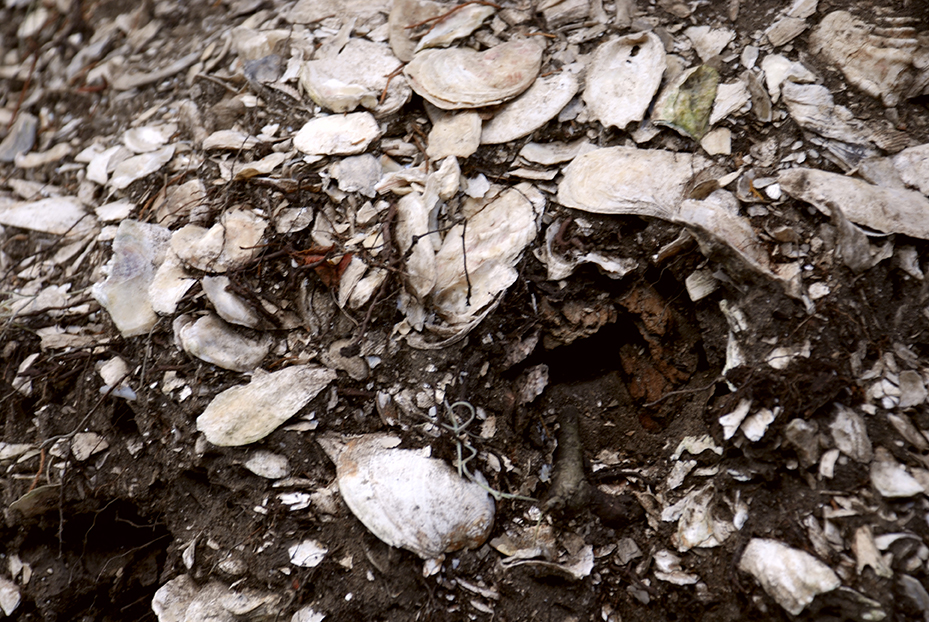 Crooked River | Shell Middens; Rare Plants & Fungus
Walk the low-country Sempervirens Trail to learn about shell middens and their unique ecosystem where guests can find rare plants and fungus.
---
See locally made bricks of the building that contain trace amounts of gold.
---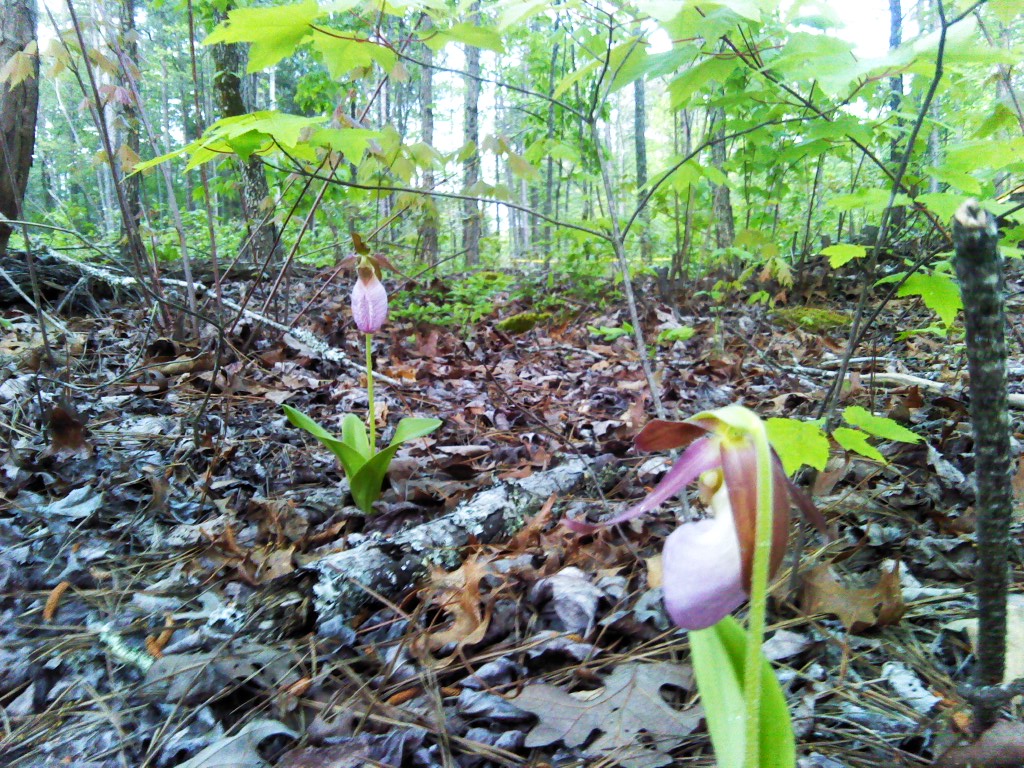 Take a hike with a ranger to look for Pink Lady Slippers and talk about their role in the forest, as well as their traditional uses.
---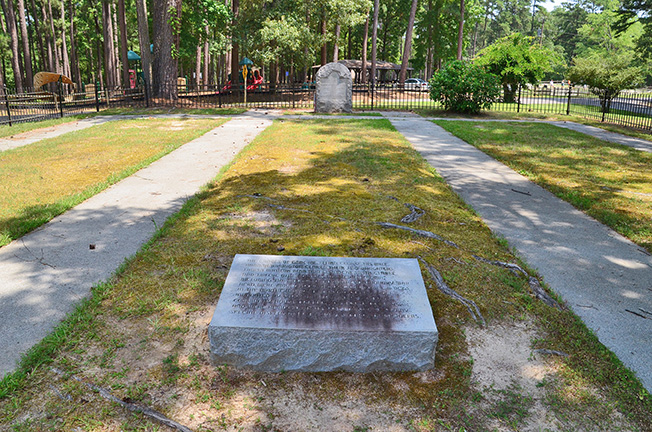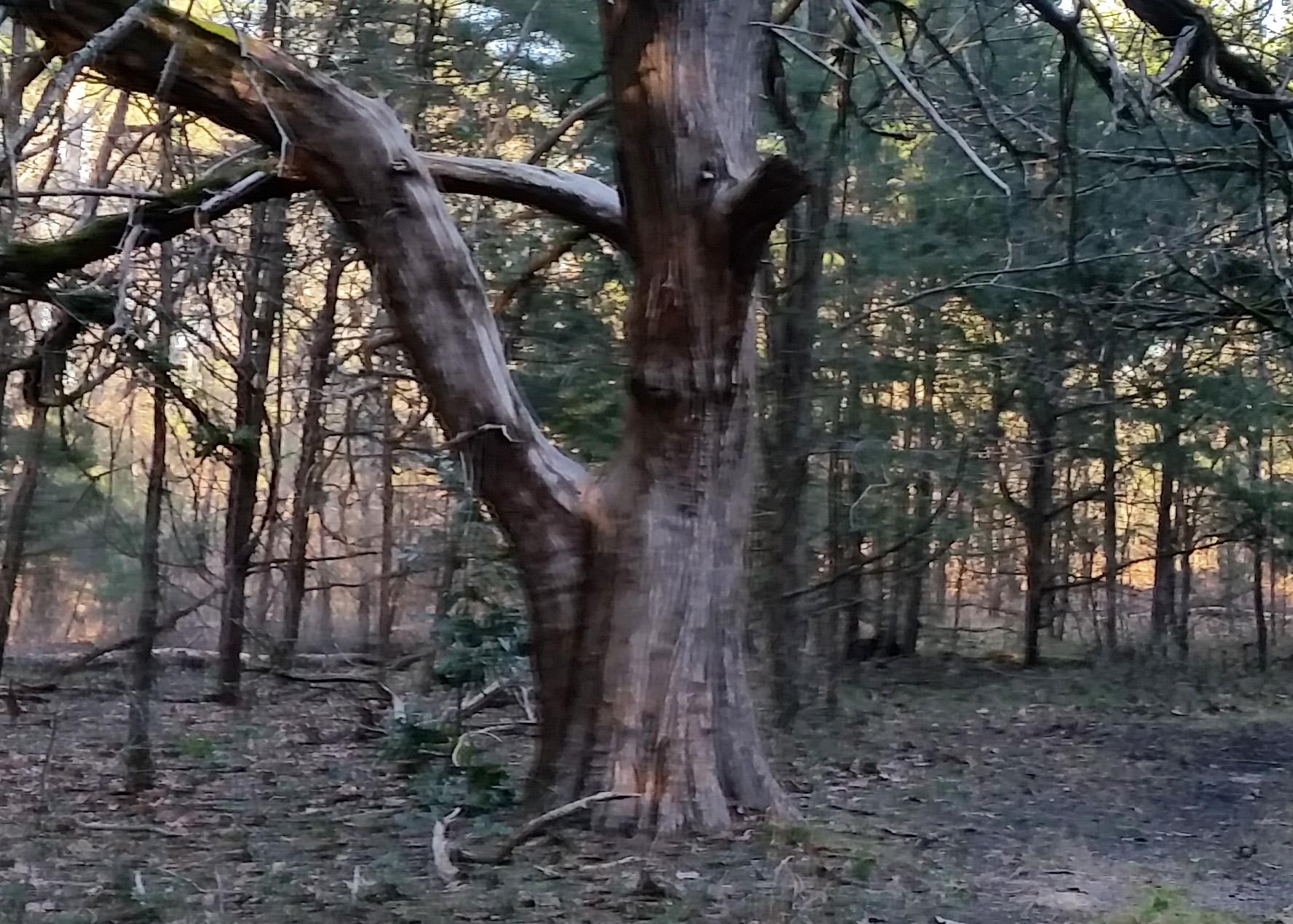 Who was Elijah Clark and what was his role in Georgia history? Learn about Clark's role in keeping Georgia part of the U.S., his battles, and homelife, including tours of his reconstructed house and gravesite.
Red Cedar Tree
Discover our ancient Red Cedar that is estimated to be more than 400 years old. This tree was growing before the American Revolution!
---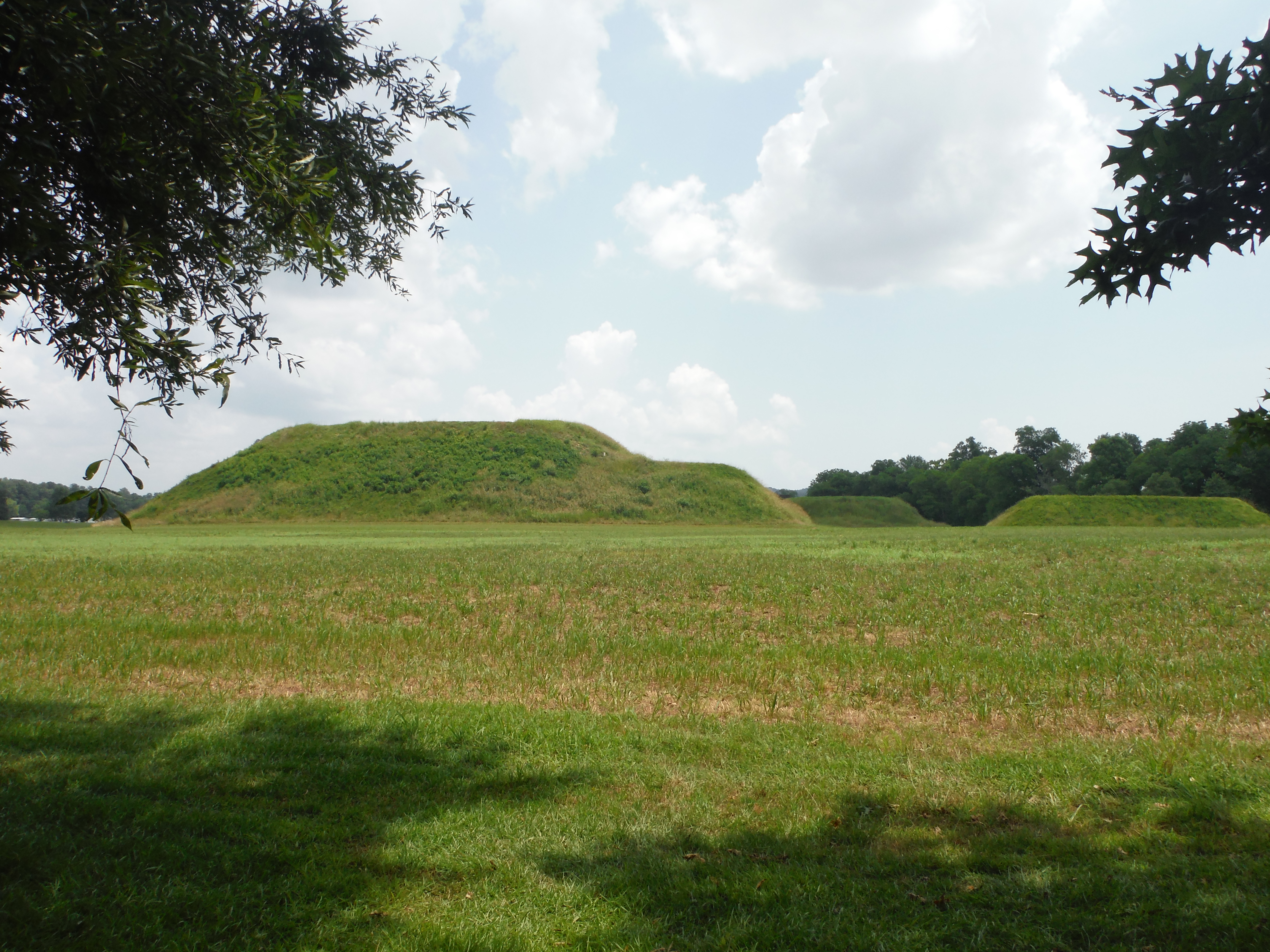 The perimeter trail offers a true sense of how big the Native American Village was and allows guests a perspective of the mounds which become more noticeable from different angles. The ancient mounds are not just square or rectangle, but much more complicated and well planned.
---
This unique, 533,000-gallon, Civilian Conservation Corp-built pool is fed by nearby Kings Gap Spring. Guests can swim, visit with local historians, and search for hidden clues within the rocks.
---
What does an English port, newspaper and natural disaster have in common? Florence Marina State Park invites you to join our City of Florence guided hike to find out.
---
Explore recently acquired neighboring property thought to be where part of the 1575 Spanish Mission Santo Domingo de Talaje once stood.
---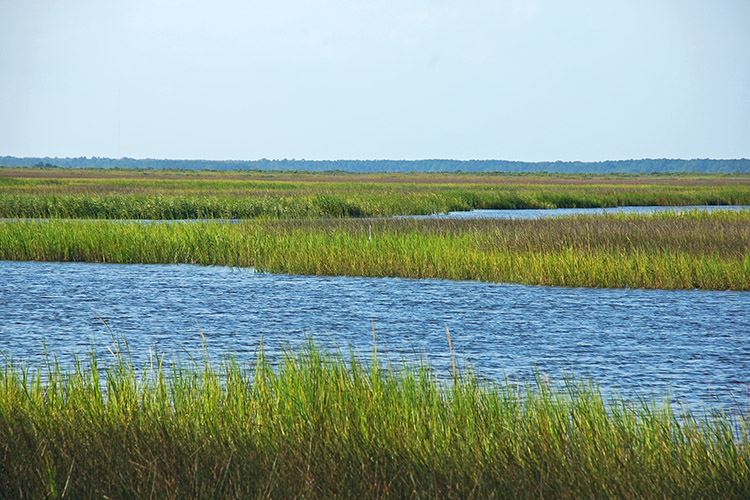 Enjoy a hike to fantastic freshwater sloughs (swamps) that dot the maritime forests.
---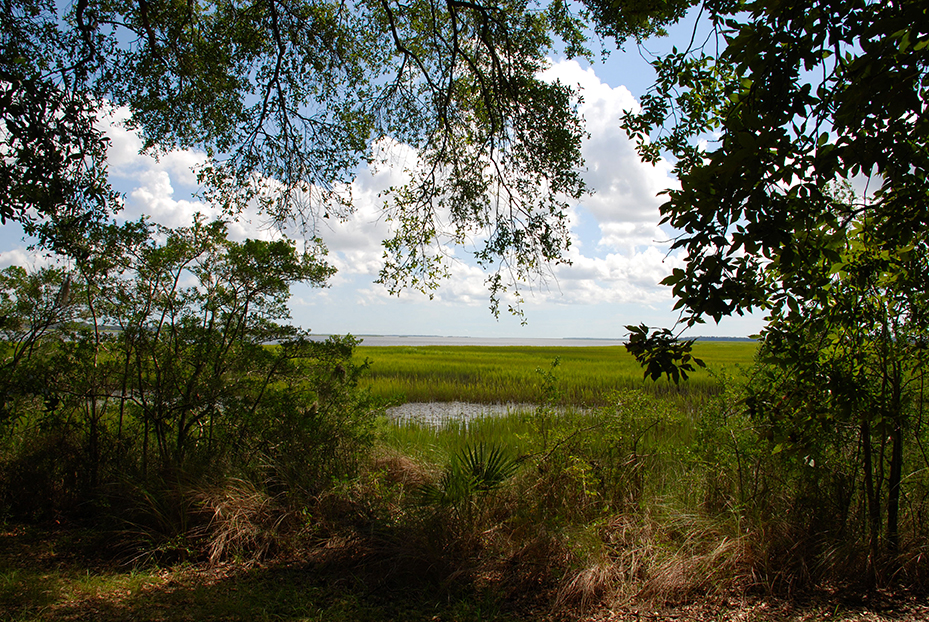 Fort Morris | Scenic Vista of St. Catherine's Sound
Hike around the fort to a grand vista over the River Medway to St. Catherine's Sound. This scenic coastal spot is a view that has seen little change in hundreds of years.
---
Scenic Overlook
Hike along the 301 Mountain Bike Trail to see a beautiful view of the Cohutta Mountains and western valley. The overlook was naturally formed by high winds from a storm system.
Hidden Waterfall Hike
Access a hidden waterfall by hiking the 301 Mountain Bike Trail to the 407 Horse Trail. This strenuous hike is approximately 6 miles.
---
Fort Yargo | Turtle Creek Bike Trail
Experience the art of riding Fort Yargo's bike trails with a naturalist-led 1-mile ride on the Turtle Creek Bike Trail.
---
Use a set of clues posted on the park's Facebook page to find hidden, hand-made by rangers, one-of-a-kind pottery pieces hidden throughout the park. One piece will be hidden each week in June and July 2016, possibly August as well. Pottery designs will showcase the Native American history of the area.
---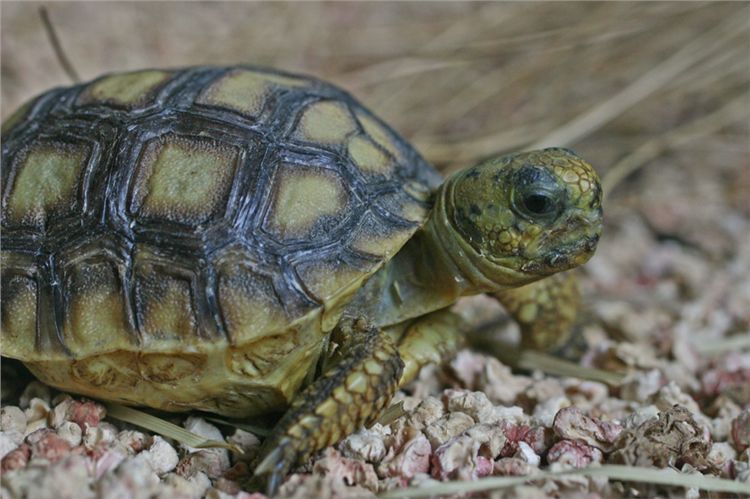 Find excellent examples of gopher tortoise habitat and see the effects of prescribed burning for habitat enhancement. The burrowing gopher tortoise is Georgia's state reptile.
---
Find the abandoned moonshine still; ask a park ranger.
---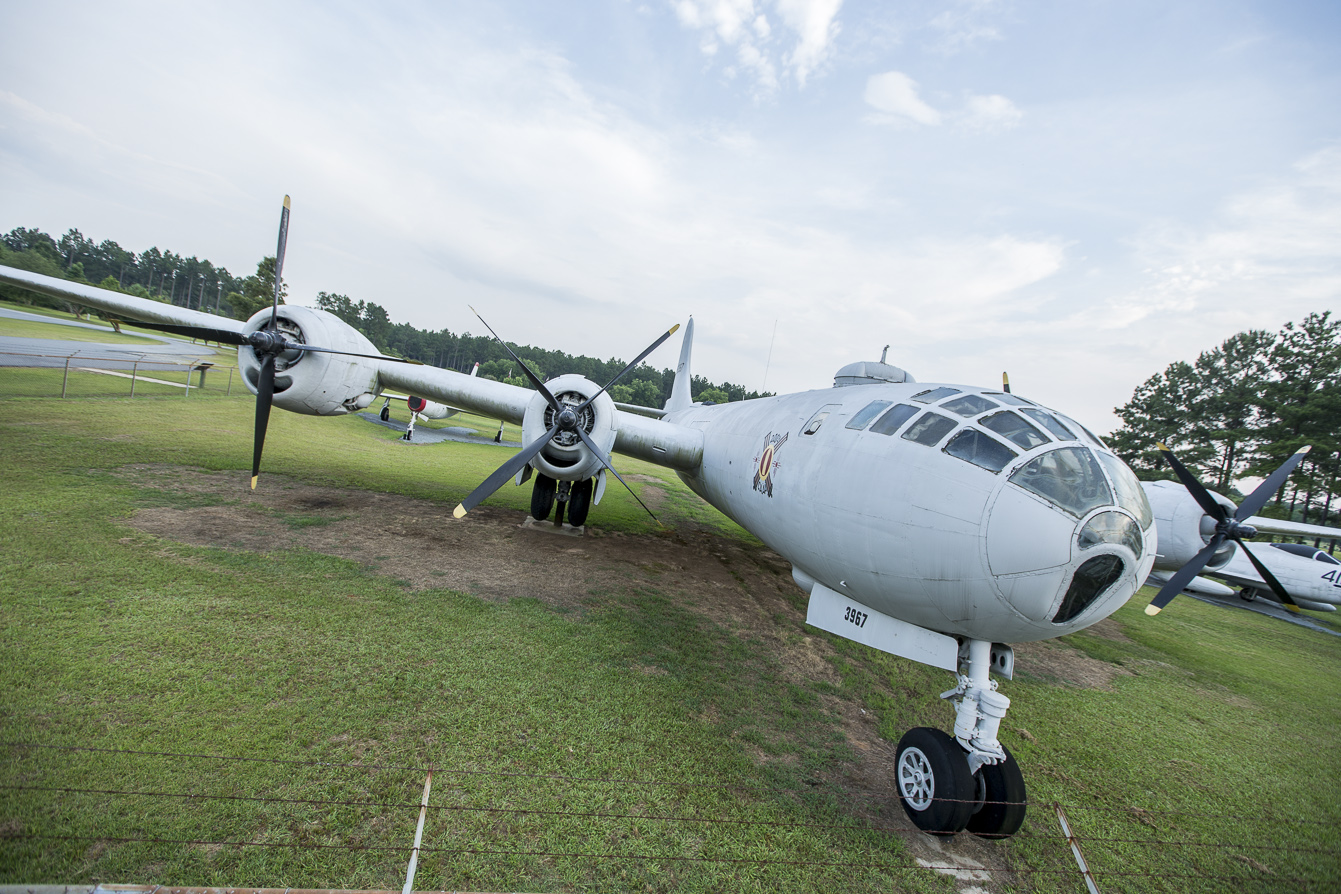 The Boeing B-29A Superfortress was flown primarily by the United States during World War II and the Korean War. It was one of the largest aircraft operational during World War II and very advanced for its time. The B-29 production total was 3,970 aircraft. Only 22 B-29s are preserved at museums worldwide and Georgia Veterans Memorial State Park is proud to feature one.
---
Did you know some plants eat bugs? Take guided tours to see an endangered plant species and pitcher plant bog. Spring and early summer are best times to view carnivorous pitcher plants.
---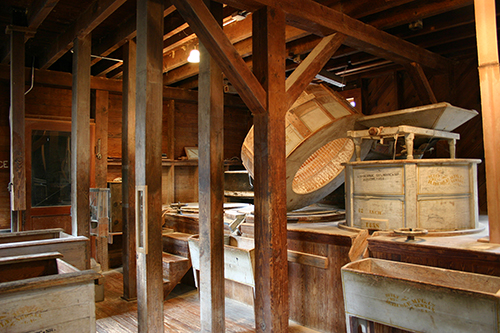 Hamburg | 1920s Grist Mill
Join a ranger-led tour of the grist mill where you'll learn about its operation and role in local commerce.
---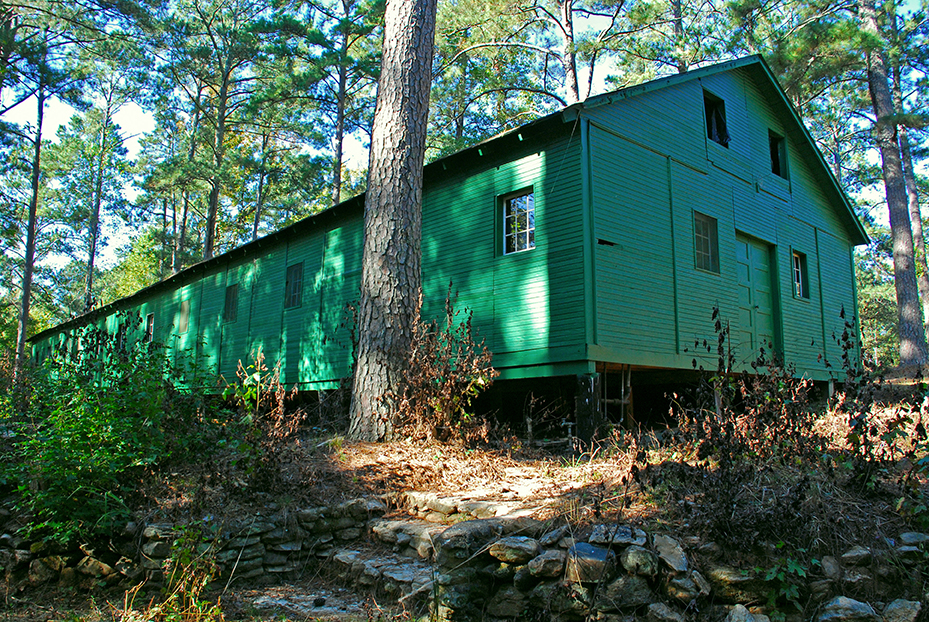 Discover the remaining structures of one of two Civilian Conservation Corps camps that operated here in the 1930s.
---
The phone, displayed in the dining room, reveals the use of the Hardman House from 1927–1931 when it was Gov. Hardman's summer mansion and he had to be reached from Atlanta.
---
High Falls | Rocks of High Falls
Travel back in time with published geologist Bill Witherspoon and learn about the unique rock features that can be found only at High Falls State Park.
---
Discover how today's marshland was once the highly cultivated basis of a coastal agricultural empire.
---
Indian Springs | Oldest State Park in Georgia
Hear a brief history of the Georgia State Park system focusing on the creation and evolution of Indian Springs State Park, thought to be one of the oldest state parks in the nation.
---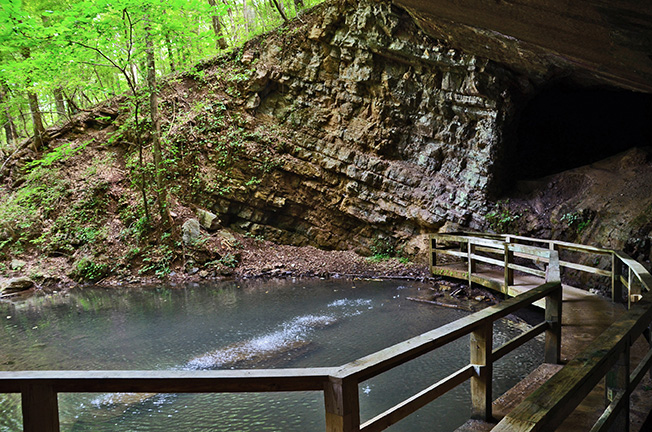 Take a ranger-led hike to the Marble Mine and learn about the mining operation that used to call this area home.
---
The 1920 house is still owned by the Jarrell family, who have since converted the 10-bedroom house into a bed and breakfast. Everyday site visitors are only able to see the outside of the house, so this will be an exclusive opportunity to tour the inside as well as meet the descendants of Benjamin Richard Jarrell.
---
Kolomoki Mounds | Gopher Tortoises of Kolomoki
The gopher tortoise is a keystone species that has called Kolomoki home for many years.
---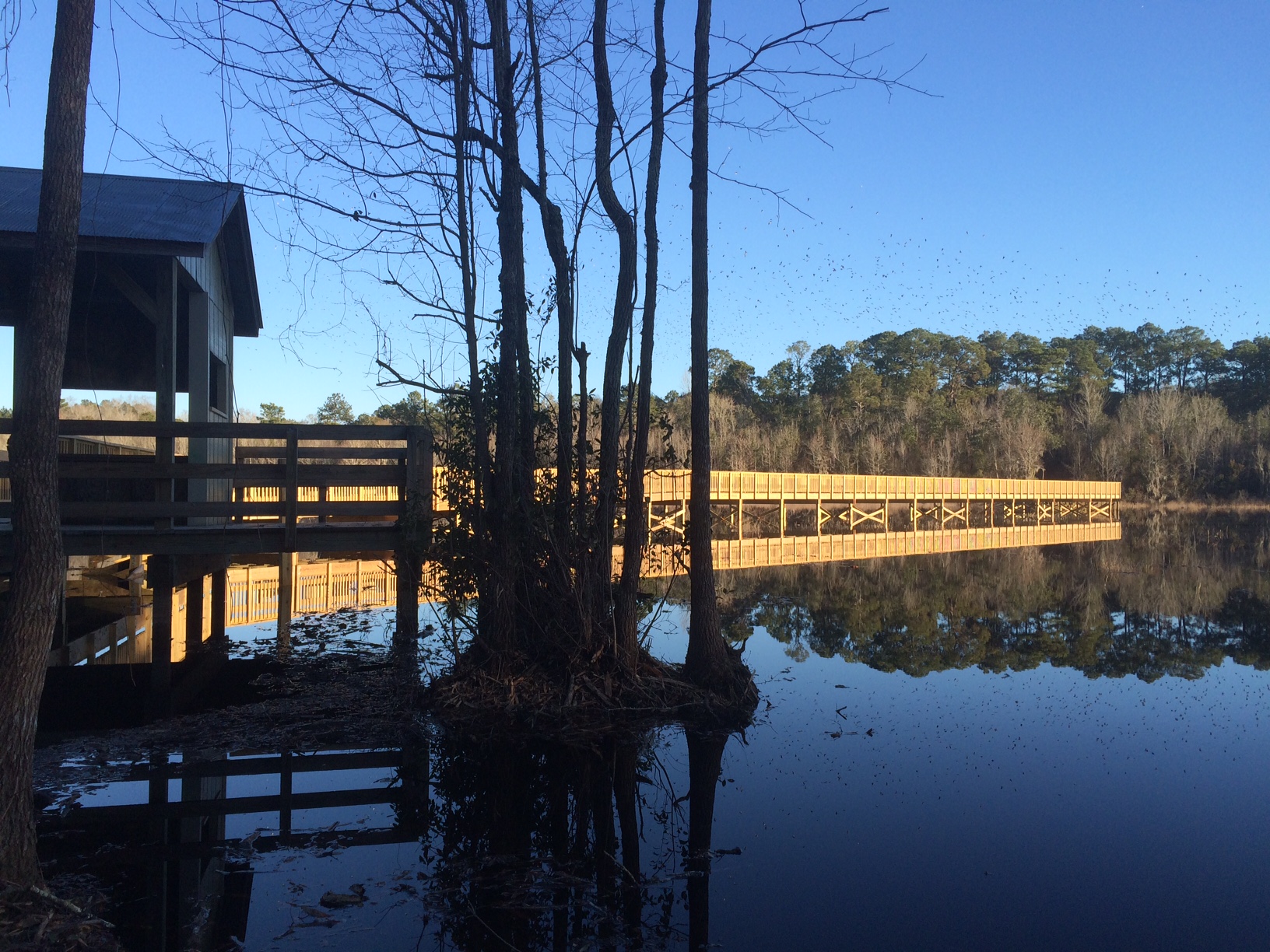 Traveling down the park's new boardwalk leads visitors to a rarely seen birding spot. Discover where a flock of cattle egrets build their nests and raise their young.
---
See waterfowl and alligators.
---
Magnolia Springs | Lime Sinks off Lime Sink Trail
Join a ranger to go "off trail" to get closer to the sinkholes located off of the Lime Sink Trail.
---
Use geocaching skills to locate the Silky Camellia and other attractions along the Cliatt Creek Trail.
---
Explore an old 1930s Civilian Conservation Corps camp located within walking distance of the park.
---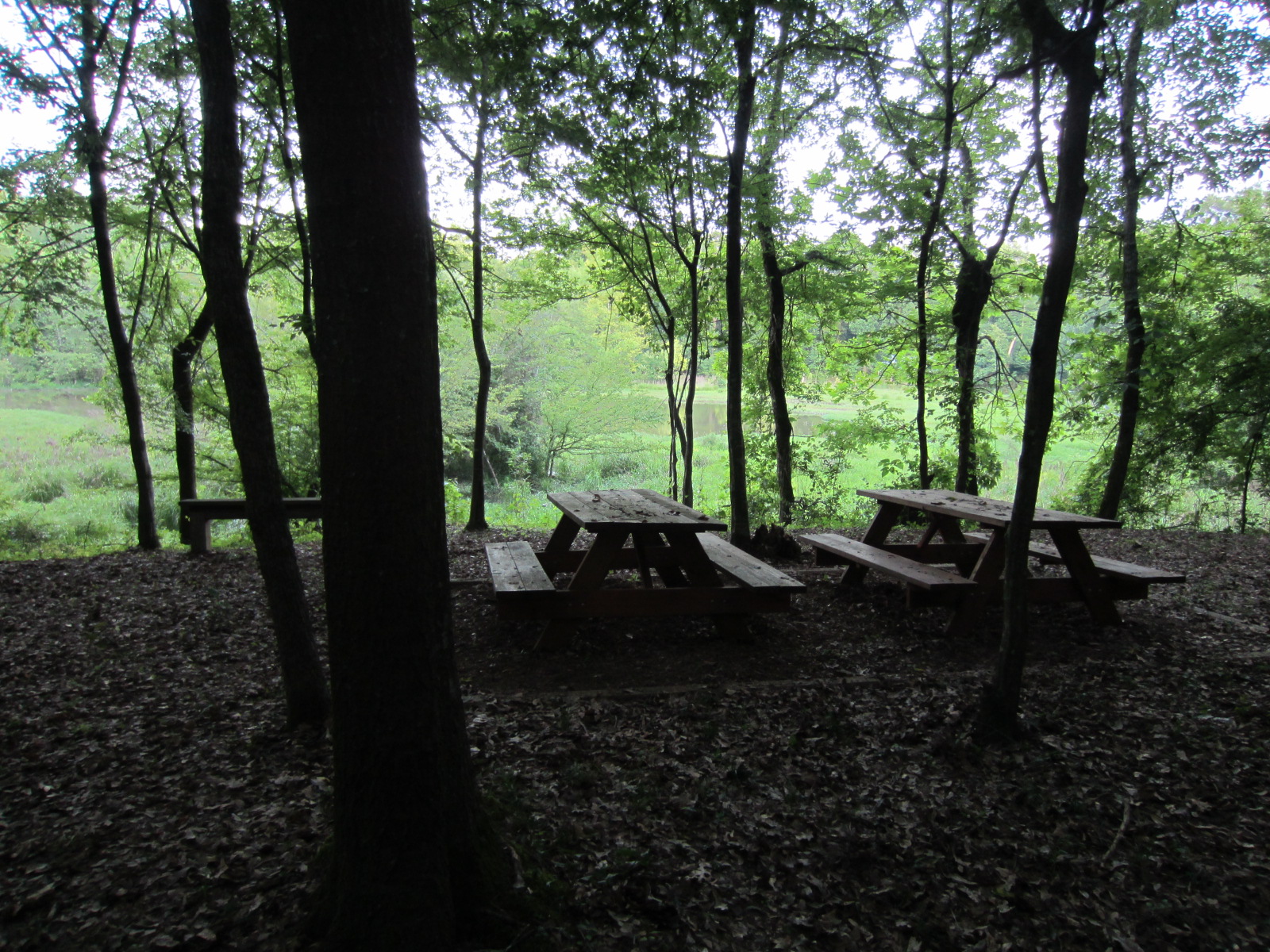 New Town Creek Trail
Experience the "natural side" of New Echota with a hike along the Beaver Pond Trail and New Town Creek Trail — great for birding, walking or running.
Cherokee Research Library
Check out the Cherokee Research Library for history and genealogy.
---
You may have heard about Panola Mountain's unique ecology, but are you ready to discover some of the mountain's lesser-known history? Join our expert guide to head off trail and explore Panola's hidden cemeteries, whiskey stills, farming history and more.
---
Pickett's Mill | Diversity of Native Plants
Pickett's Mill boasts a large variety of native plants. The biodiversity of habitats fosters growth of a number of plant communities. Join a ranger in exploring the rolling hills, wide-open fields, the steep, rocky ledges, and low-lying mesic areas. Discover the hidden plant communities, including the rare Georgia Aster.
---
See how a man-made "mistake" turned into a Hidden Gem. This unusual park lies on marine sediments with loamy sand topsoils, which erode easily. Nankin, cowarts, mobila and orangeburg are the most prominent soils specific to Coastal Plains. Join a naturalist-led hike to learn about our unique geography.
---
If you don't know what you're looking for, you probably missed it. Homestead trail is home to, you guessed it! Old Homesteads. But actually finding these sites is tricky to the untrained eye. Join a Ranger as you are guided through the forest to the sites of the homes and learn the untold story of the woods.
---
Guests will be taken to an area of our Little River Trail where they can sometimes see more than 100 vultures.
---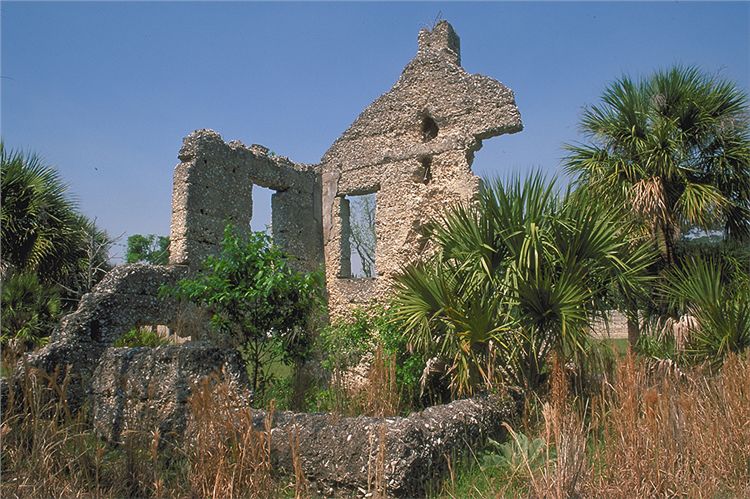 Take an exclusive day trip to the north end of Sapelo Island to tour the ruins of Chocolate Plantation and see ancient Native American shell rings dating back more than 4,500 years. Chocolate was once a prosperous antebellum Sea Island cotton plantation. The name "Chocolate" derives from the old Guale Indian village on Sapelo named Chucalate.
---
Our popular disc golf course is home to ruins of past homesteads that visitors easily overlook. A naturalist-led hike will replay how families lived in the 19th century. A demonstration garden is also planned for the site.
---
Rocky Mountain PFA | Pump Storage Power Plant
Take a hike to the lower overlook to learn how a pump storage hydroelectric plant operates.
---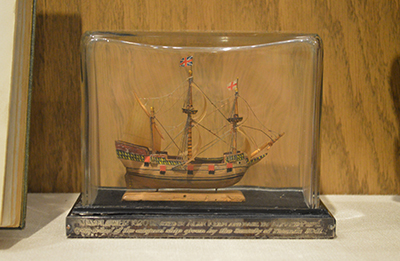 President Franklin D. Roosevelt liked model ships. See a small replica of the Mayflower in the museum, carved from the original ship's timber which sailed in 1620.
---
Ride the train as it crosses a tressle over Lake Blackshear, formed by the damming the Flint River. This was called "Thronateeska" by the Creek Indians more than 300 years ago.
---
Seminole | Old Hunting & Fishing Camp
Walk through the ruins of an old hunting and fishing camp.
---
Hike along the Sandpiper Trail and learn how the NOAA's Living Shoreline project helps our ecosystem.
---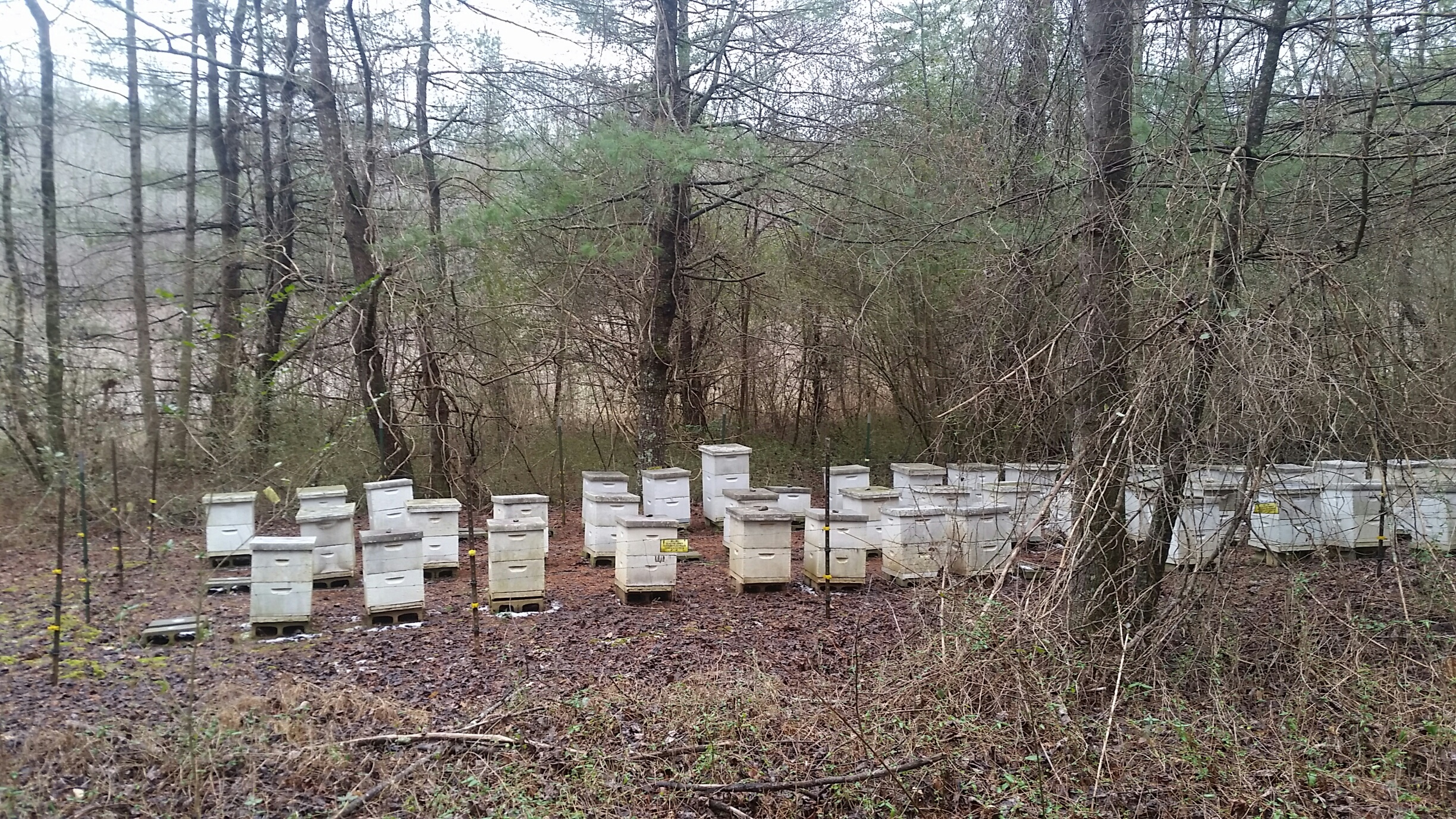 Most guests hike our nearby Visitor Center Trail along Dukes Creek or into the woods and hills along the Laurel Ridge Trail. However, by hiking a little further along Tsalaki Trail, guests may see a working apiary. Honey from these beehives is also for sale inside the Visitor Center.
---
Bike to a pond near the mysterious Okefenokee Swamp that usually only park rangers see.
---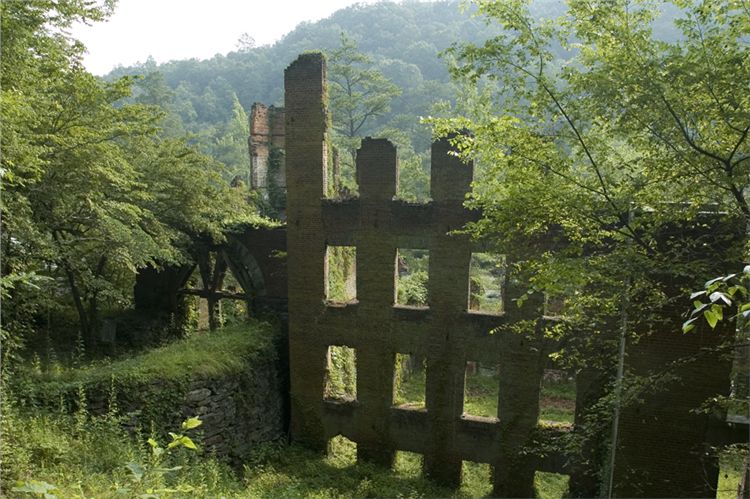 Lake Louise
Hike to a lovely, small lake in a beautiful yet rugged section of the park.
Mid-19th Century Homestead
Take a strenuous hike through a beautiful area to the oldest homestead in the park, dating back to before New Manchester Mill operated (1849-1864).
Alexander's Mill Ruins
Enjoy a moderately strenuous hike downstream along Sweetwater Creek to the ruins of Alexander's Mill.
Chattahoochee River
Hike along part of the four miles of riverside property along the Chattahoochee River.
Beaver Creek, Spillway Area, Upstream Sweetwater Creek
This hike will visit the lovely confluence of Beaver Creek and Sweetwater Creek and explore upstream on foot.
Land of the Big Birds
Visit by foot and kayak an area that is home to Great Blue Herons, Bald Eagles and Ospreys,
New Perspective on a Class IV+ Rapid
This strenuous hike will visit the largest of the Sweetwater Creek rapids by hiking the east ridge and then dropping down to the magnificent whitewater.
The "Old Tanyard"
This hike will visit the "Old Tanyard" located in a very seldom visited area.
Sparks Reservoir Earthen Dam and Surrounding Area
Kayak and hike around the Sparks Reservoir earthen dam and explore the beautiful area between the dam and Sweetwater Creek.
Angus Ferguson House and Mill Ruins
This hike will visit the area where beloved "Angus Ferguson" lived for more than 50 years in the 19th century.
Green Building Tour of the Visitor's Center/Museum
This park's Visitor's Center/Museum is one of the "greenest" buildings in the country. This tour will focus on what makes this a LEED-Platinum building and will also reveal little-known secrets about some exhibits.
New Manchester "Behind the Scenes"
This tour will focus on the daily life of New Manchester (1849-1864) residents visiting old homesites, wells, etc.
---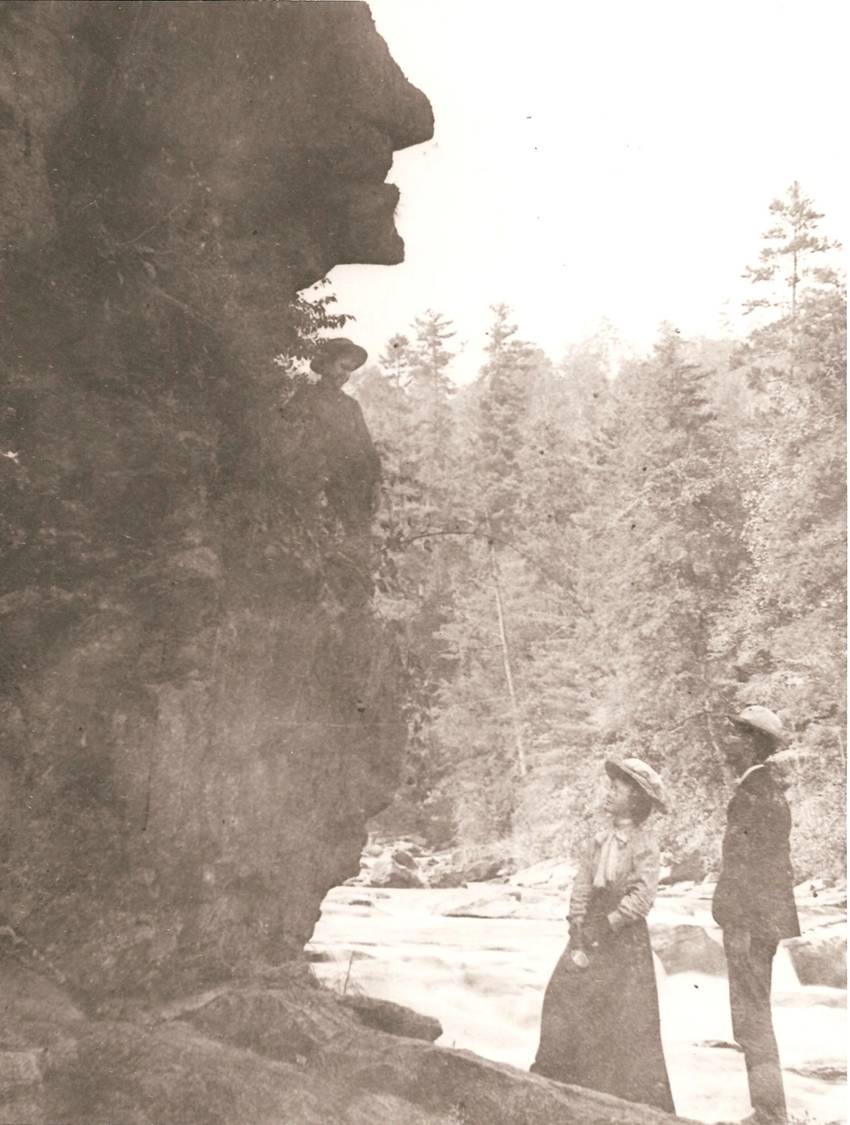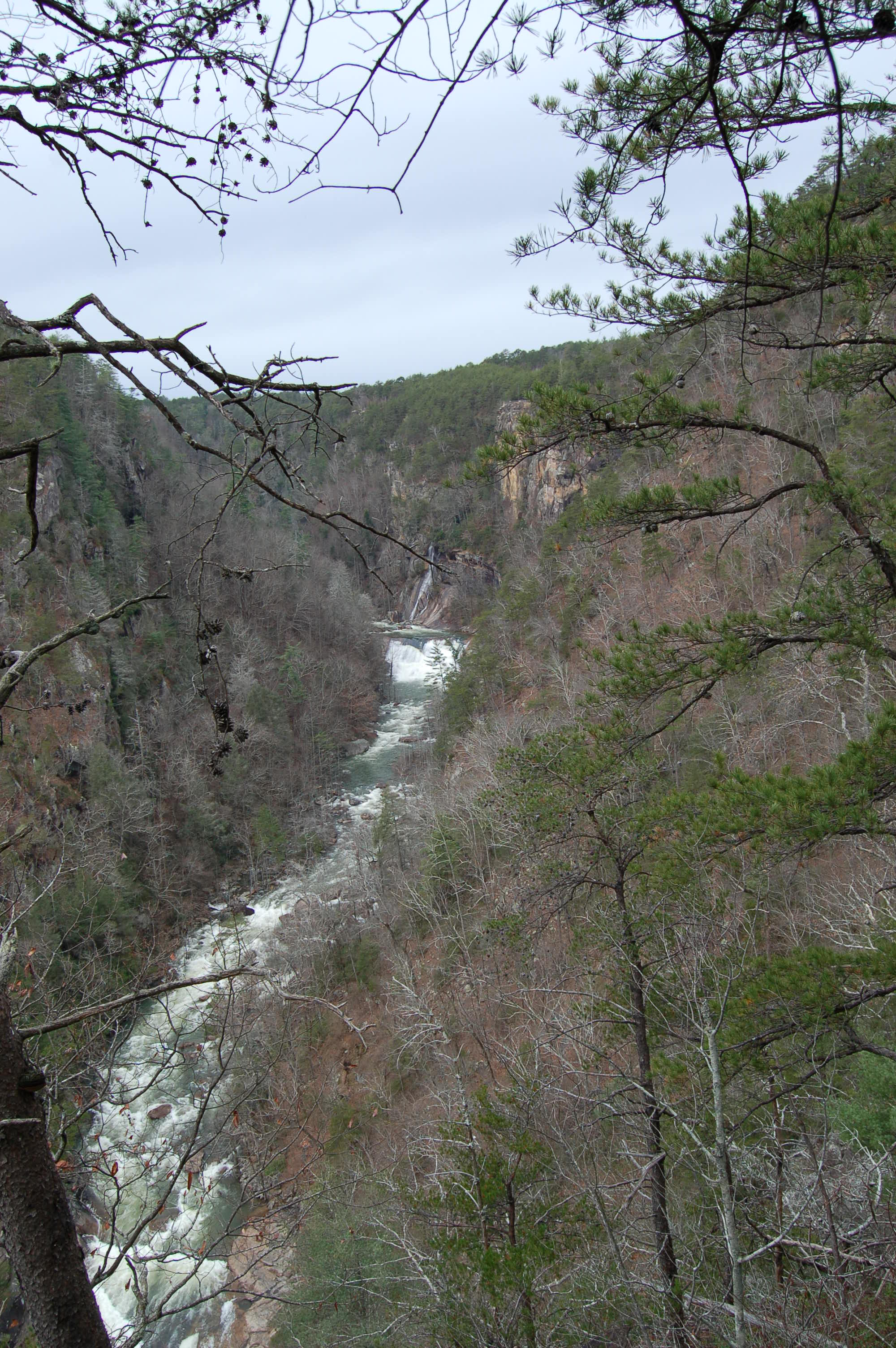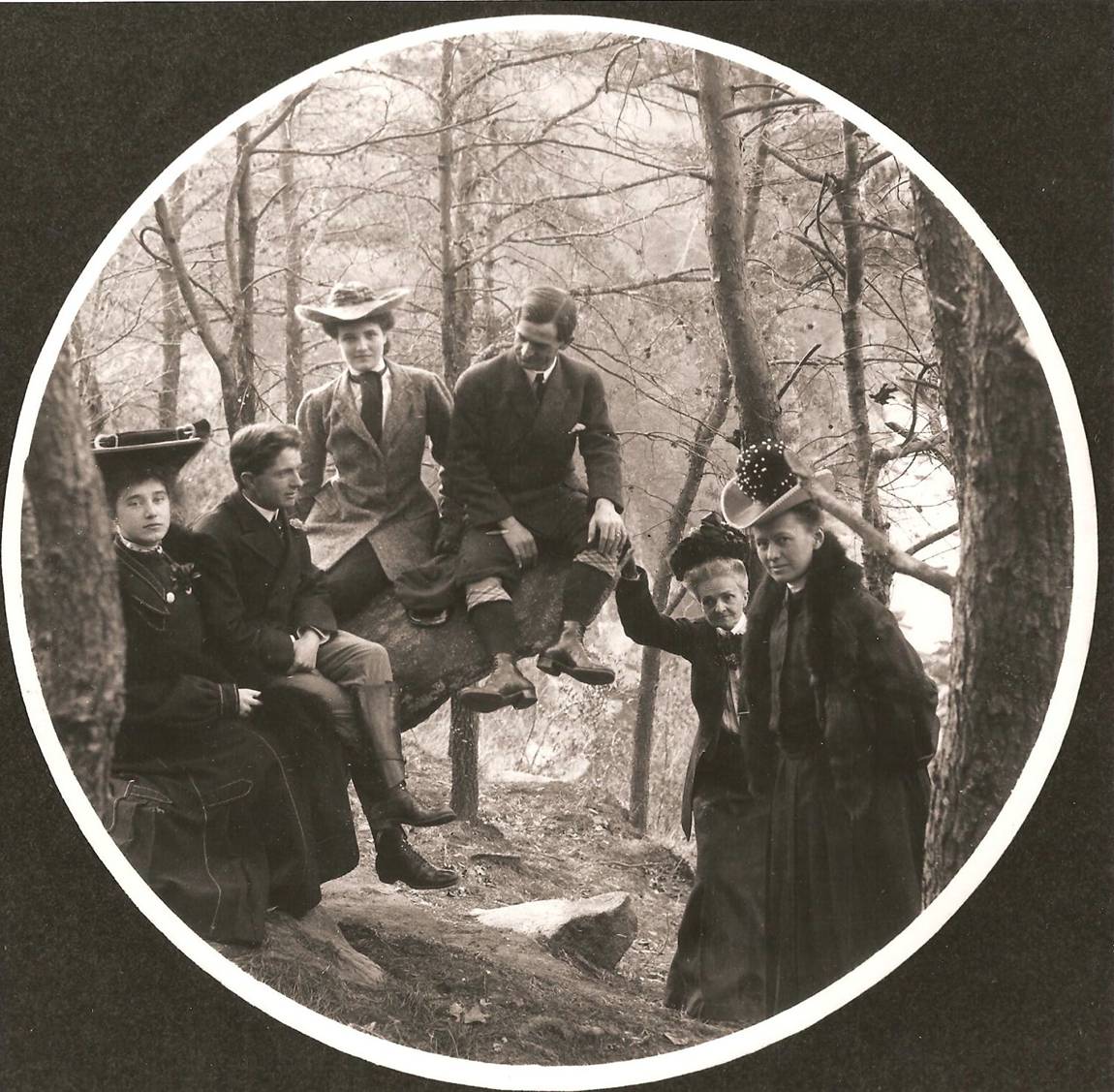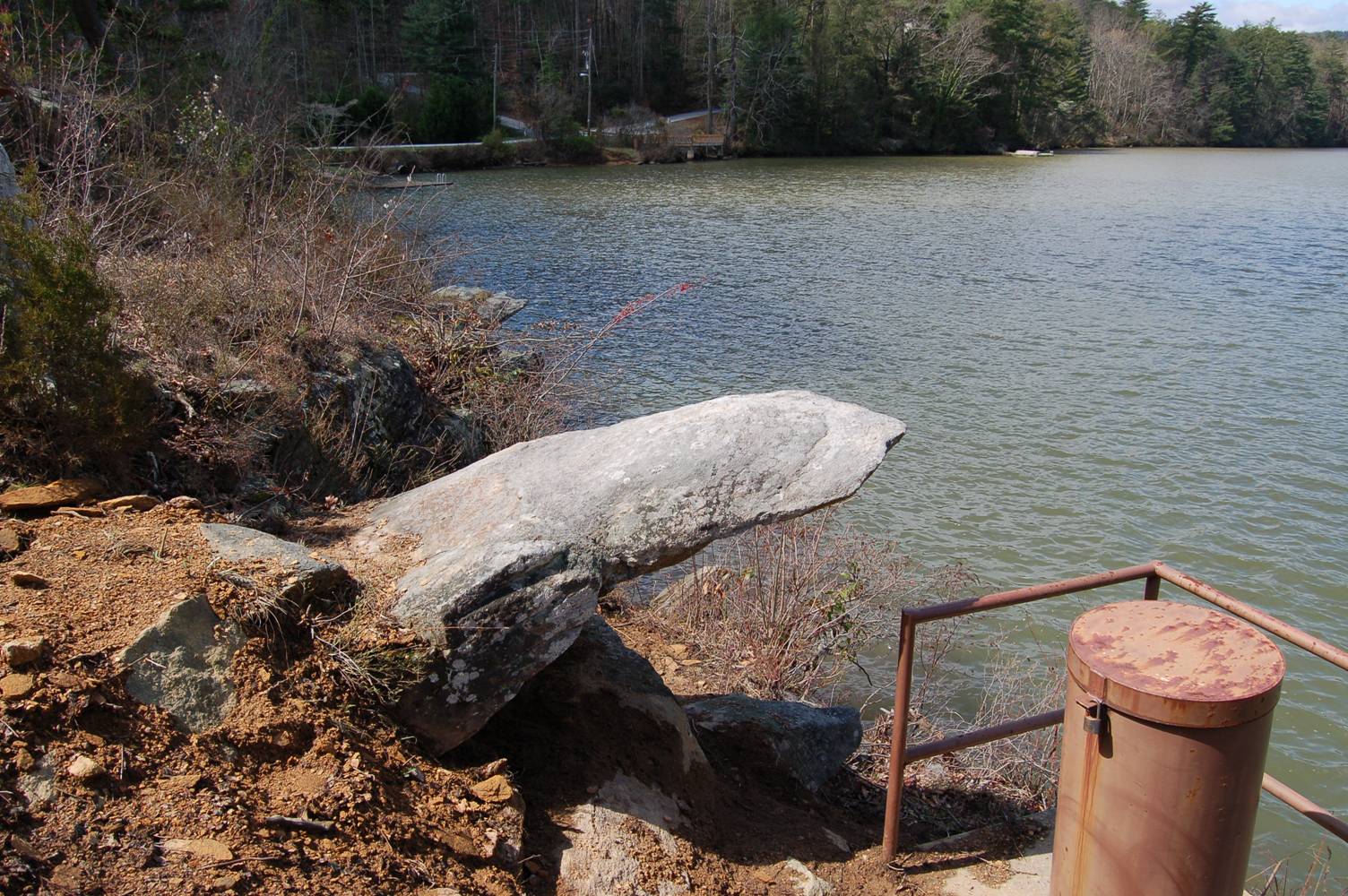 Railroad Bed
People hike the paved part of the old railroad bed all the time, but few people hike the unpaved part of the trail. This trek will take visitors on the unpaved part out to Highway 441.
Jail House
Very few people use the trail that goes past the old jail house. This trail has lots of wildflowers and other interesting plants and history.
Persistent Trillium
Take a ranger-led hike to see the Persistent Trillium, an endangered species.
Needle's Eye
This will be a strenuous hike that includes getting on rope to access part of the old trail system that went through the "Needle's Eye."
Tugaloo Lake
Few people get the opportunity to paddle this remote lake.
Gorge Floor Cave
The gorge floor has a small cave that is easily missed unless you know where to look.
Tallulah Lake Waterfalls
There are two waterfalls coming into Tallulah lake that can be found by boat. This paddle will give guests the opportunity to see those waterfalls.
Witch's Head
The Witch's Head is a rock formation off the beaten trail and can only be accessed by a guided hike.
North Rim of the Gorge
Go off the beaten trail to see beautiful views of the gorge that few people know about.
Dam, Power House & Cable Car
This is a very strenuous hike going across the dam and hiking on the gorge floor to the power plant where guests get to ride out the cable car.
Point Rock
This hike to Tallulah Lake features a rock where many vacationers' photos were taken in the late 1800s and early 1900s.
Secret Sunset Spot
We'll show visitors the best spot in the park to watch sunset.
---
Take a ranger-led tour to discover the old post office and hidden compartment where Mr. Jarrett used to hide his gold.
---
Tugaloo | Tugaloo's Moonshine
Guests will learn about the life of early settlers who once lived at what is now Tugaloo State Park. Hike near unique remnants of old moonshine stills and see evidence of an old homeplace in the park.
---
Unicoi | Quartz and Mica on the Lake Trail
Unicoi State Park rests on a fault line. Take a guided hike to explore the Lake Trail where a large formation containing mica (fool's gold) and quartz can be seen, showing the fault line.
---
The Beaver Pond Overlook sits on the edge of a small pond just off the Broad River Loop Trail. This pond serves as a perfect habitat for numerous species including beaver, ducks and heron, as well as numerous amphibians and reptiles.
---
Vogel | Byron Herbert Reese Homestead
Learn about local author Byron Herbert Reese, whose actual homestead is now where Vogel's Lake Trahlyta was created.
---
See how power was generated at the turn of the century.
---
Wormsloe | Great Savannah Race Embankments
Learn about The Great Savannah Races of 1908-1911 (the first Grand Prix) and the race embankment that still remains on Wormsloe property.
---